As much as modern technology is something that everyone can enjoy and benefit from, it's often the generations that grow up and help develop it, which understand it the best. Perhaps that's why, with the average age of U.S. senators being in the mid-60s, they haven't responded favourably to the millions of emails received decrying the Cybersecurity Information Share Act, currently set to be voted on in early August.
To try and reach out to them in a different, perhaps more understandable way, campaigners against the bill have now set up an automated system whereby emails and tweets referencing "FaxBigBrother," are faxed to all 100 currently serving U.S. senators.
CISA is a bill, initially proposed by Californian senator, Dianne Feinstein, which is designed to allow the government and corporations to share more information about internet traffic with one another. Perhaps more importantly, the bill would allow any such sharing to be exempt from current Freedom of Information requests, making it very hard for people to know what data had actually been shared.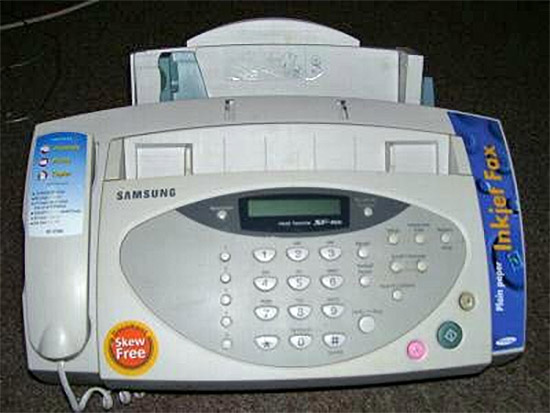 Keeping up with the times is apparently something that no politician subscribes to
This is opposed by privacy advocates and other internet related organisations like the Electronic Frontier Foundation. However they don't feel like their communiques have been appropriately responded too, so they're faxing them in future.
"Groups like Fight for the Future have sent millions of emails, and they still don't seem to get it," said Evan Greer of activist group Fight for the Future (via The Guardian). "Maybe they don't get it because they're stuck in 1984, and we figured we'd use some 80s technology to try to get our point across."
While it might seem ridiculous that an important organisation like the U.S. Senate would still utilise fax machines, that is in-fact the case. According to one former Senate staffer, they are used quite often, since the records aren't so easily traceable. The same goes for pagers, which seems like the kind of tech that would be great for a Kids React video.
If you want your senator to receive a fax, you can tweet out a message with the #faxbigbrother tag, or visit FaxBigBrother.com.
Discuss on our Facebook page, HERE.
KitGuru Says: There really needs to be a lot of evidence based discussion on technological topics in law making before any legislation is passed. Too often politicians don't know what they are talking about and push bills on the basis of hearsay and naivety.
Image source: Wikimedia