Vince Zampella, co-founder of Infinity Ward and Respawn and brain child of Call of Duty and Titanfall, has announced that he's teaming up with slot machine veteran Larry Pacey, to offer advice and investment to a mobile developer close to their hearts, called Nuclear Division.
As well as sounding like the name of a Cold War strategy title, the studio is set to be based in the San Fernando Valley in Los Angeles, so it's only a stones throw from the Respawn headquarters. This makes sense for Zampella, who plans to continue his work on Titanfall and simply offer advice, investment and his time as a board member to the new company. That said, he is pretty excited, stating in a chat with VentureBeat, that he had always wanted to work with Pacey, as the man had got him his first job in the industry.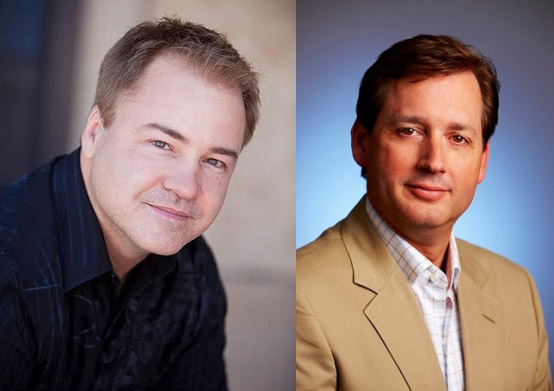 Zampella and Pacey respectively. Source: Nuclear Division
While console gaming was still strong he said, it would be silly not to take notice of how fast the mobile sector was growing and that's something Zampella wants to take advantage of:
"It's a device that I play on because I always have it with me," he said. "It's always connected. You're engaged with it. There's something you can do with that. I'm not saying one is better than the other, in terms of console versus mobile. It's a different gaming experience. Both interest me."
For now Nuclear Division and both founders are being quiet on what it is they're actually making, but it's thought to be a mix of mobile technology and a couple of games. It's said that it could be a year before we see a product from the company, but that it's working on "core" mobile experiences, that it considers "unique" and exciting.
When asked if he would leave Respawn to focus on the new job, Zampella said that was unlikely and in-fact, he'd be taking lessons learned from either and applying it to the other.
Discuss on our Facebook page, HERE.
KitGuru Says: What do you guys think of this move? Do you think Zampella can help Nuclear Division do something exciting on mobile?