Tending to the needs of budget users wanting Intel's mainstream chipset, the Asus Z97-A motherboard aims to offer a low-cost route onto the LGA1150-based platform. Still managing to offer support for SATA-Express and M.2 storage interfaces, let's take a look at the other features that make Asus' Z97-A an interesting low-cost proposition.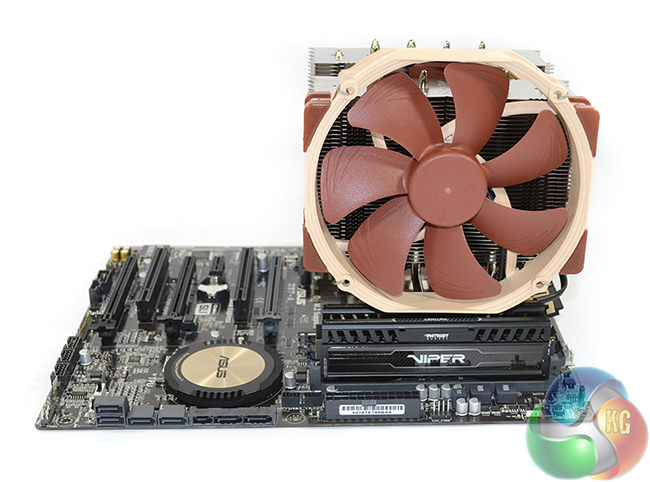 Asus is aiming to prove that users do not have to sacrifice critical features in order to get a low-cost motherboard based on the 'future Intel chipset'. 
The Asus Z97-A uses a light gold and black colour scheme which, in comparison to the Z87 series motherboards' bright gold and black appearance, uses a far more toned-down selection of shades. All of Asus' 'Z97' series motherboards will utilise the light gold and black colour scheme.
Asus also changes its heatsink design, opting for an orb-shaped cooler with its upcoming motherboards.
There's no denying that the Asus Z97-A is not the most attractive motherboard that will come to market, but it does offer budget mainstream users a decent level of aesthetic pleasantness.
Four DIMM slots give the Z97-A the capacity to hold 32GB of DDR3 memory. Each of the slots uses Asus' convenient single-latch mechanism. The ever-handy MemOK button gives users a quick way of booting their system with troublesome memory sticks.
Looking at the CPU power delivery section, it is easy to see where Asus issues a drive to cut costs. An eight phase power delivery system is used on the Z97-A, though we don't see the 10K solid black caps or BlackWing chokes that may be found on higher-priced boards in the series.
For the overclocking requirements of this board's target audience, the simplistic eight phase power delivery system should help to deliver sufficient frequencies.
Storage connectivity comes in the form of six SATA 6Gbps ports set in a right-angled orientation. As has been seen across many of the previewed 'future Intel chipset' motherboards, two SATA 6Gbps lanes and an extra data-carrying port are used to form the 10Gbps SATA-Express connection.
The rear IO consists of an array of ports typical for a low-cost motherboard using a mainstream chipset. Asus provides users with four different forms of display connectivity, allowing them to make full use of an LGA 1150 processor's onboard graphics. Ethernet is provided by Intel's I218V chipset.
Despite its price tag, the Asus Z97-A still manages to present support for Nvidia SLI and AMD CrossFire. The upper two PCIe x16-length slots operate at x8/x8 bandwidth in dual-card mode. The lower full-length PCIe slot operates at PCIe 2.0 x2 bandwidth, making it insufficient for handling a graphics card. It is, however, capable of feeding add-on PCIe devices.
Two PCI slots provide legacy support, while a pair of PCIe x1 connectors supplies further expansion prospects. Sat above the primary PCIe x16 slot, in the position where we'd find a northbridge chip in generations gone by, Asus mounts its 10Gbps M.2 connector. Drives using the 2260 (60mm-long) and 2280 (80mm-long) form factors can be secured into the connection.
Another noteworthy feature for a low-cost 'future Intel chipset' motherboard is the enhanced Crystal Sound 2 audio system. Asus uses a discrete PCB pathway, Nichicon capacitors, and (presumably) a Realtek codec to provide users with a high-quality audio solution. It's a derivative that isn't as beefed-up as the Crystal Sound 2 system used on Asus' higher-priced motherboards, but it is an appealing feature for a low-cost motherboard.
With a CPU cooler mounted to the board and memory installed, Asus' Z97-A provides an appearance that is far better than many budget motherboards of the past. Noctua's beefy NH-D15 fits on the Z97-A without issues, just in case anybody is thinking of saving money on a motherboard to go all-out on cooling.
We look forward to testing whether Asus' budget Z97-A motherboard can compete with the higher-priced options. Check back in a few weeks to read our full, in-depth review. If you're interested in the other motherboards that Asus will be bringing to market, check out our line-up article, over HERE.
In the mean time, we invite you share your thoughts on Asus' Z97-A motherboard and tell us what you'd like to see tested.
Discuss on our Facebook page, over HERE.
KitGuru Says: Could Asus' budget Z97-A motherboard present a low-cost route onto the LGA1150-based platform? Keep an eye out for our upcoming review to find out.