The Federal Communication Commission has stated its intention to crack down on companies blocking Wi-Fi hotspots created by its customers, with fines being levied against two hotel and convention centre owners for doing so. It's claimed that the blocks were designed to encourage the purchasing of expensive Wi-Fi time sold by the hotels, something that the FCC is keen to stamp out.
To that end, it's levied fines against the Hilton chain of hotels – $25,000 for now – for obstructing an investigation into its Wi-Fi blocking practice, as well as wireless access provider M.C. Dean for its regular blocking of customer hotspots. They aren't the first either, with Ars reporting that the Marriott hotel chain has also been fined as much as $600,000 (£390,000) for similar practices.
In the case of the Hilton, several complaints were sent to the FCC throughout 2014, suggesting that at the Hilton hotel in Anaheim it had blocked hotspot access and instead pushed its own Wi-Fi services, which it charged as much as $500 (£324) for. However despite repeated requested by the FCC, it did not provide paperwork or much of a response, so for that it's been fined. The FCC has also doubled down on its request for information.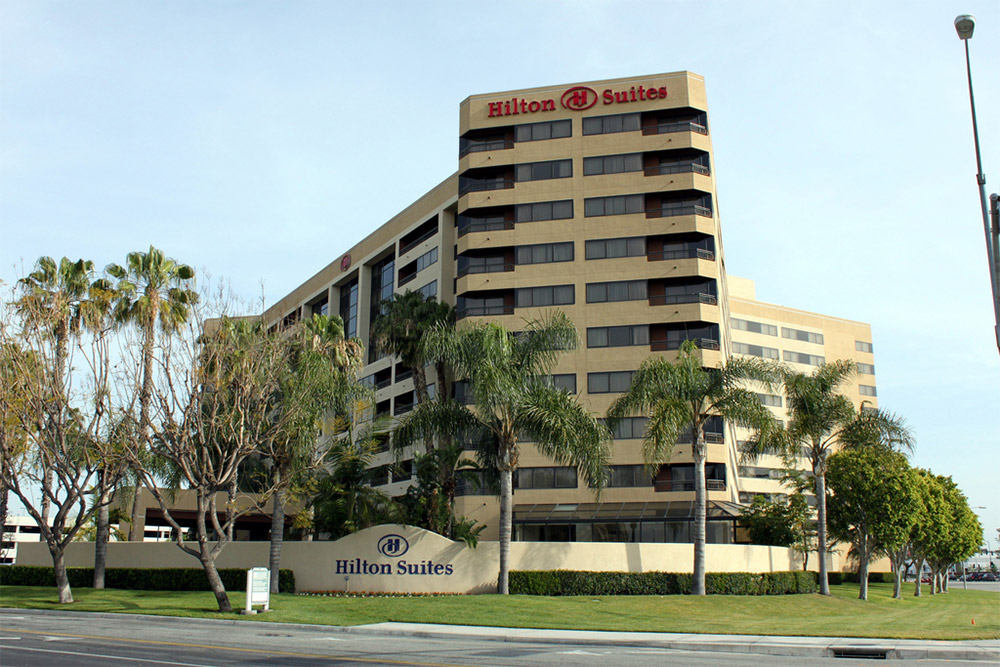 No free Wi-Fi here folks. Source: Prayitno/Flickr

M.C. Dean however has been fined far more – $718,000 (£466,000) – for blocking Wi-Fi hotspots at the Baltimore Convention Centre for as much as two years, charging exhibitors up to $1,095 (£710) to access its wireless internet. The blocking often extended beyond the bounds of the building too and was even able to shut down Wi-Fi hotspots of passing vehicles.
Not everyone agrees with the proposed fines, with some commissioners believing the the FCC should instead place new rules in place that prohibit this sort of action legally, rather than enforcing financial sanctions against organisations.
Discuss on our Facebook page, HERE.
KitGuru Says: I wonder how this sort of localised blocking would work if Google, Facebook or SpaceX ever launch those satellite networks they've talked about before. If cheap internet is accessible anywhere in the world, are there some places where that would be blocked in order to encourage local buying of access?