AMD partner Sapphire has just announced a new member of its mini-PC family, the metal-encased EDGE DS8. Designed with business professionals in mind, specifically those in the AV sector, the DS8 is specced similarly to the previously released VS8, but packs an SSD and new housing that should improve thermal dynamics with no increase in noise.
Inside you'll find the 4-core Trinity A8 AMD APU, 8GB of RAM, a commercial grade 64GB SSD and display outs that can handle twin HD 1080p displays at 60 Hz without issue through mini-DisplayPort and HDMI connectors. There's also four USB 2.0 and two USB 3.0 ports, SPDIF jacks, 3.5mm audio connectors and ethernet and WiFi support.
It will also come with a two year warranty.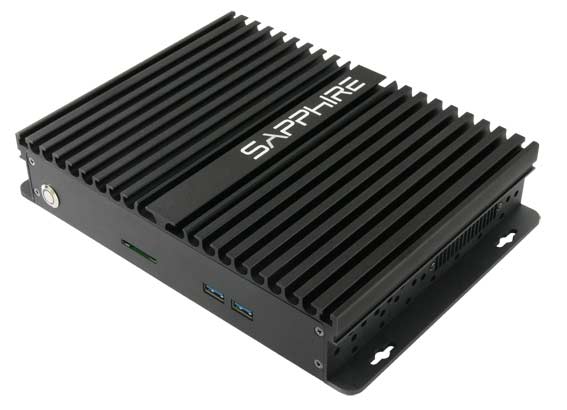 Sapphire has also had the little PC approved  by digital sign creator SCALA, which means it won't be sold through the usual retail channels, but directly to professional AV companies looking to create "digital signage." This means that unless you're in that field of work, chances are you'll find it hard to get ahold of one of these – though I imagine you could find a way if you really wanted to.
Kitguru Says: The word signage is so dumb. Just call it signs, everyone knows what you mean.