One of the most hotly anticipated pieces of gaming tech coming out this year (if you're an AMD user) is the Mantle API, which promises to give massive performance gains to CPU  bottlenecked games, as well as opening up titles for big jumps in visual fidelity, especially when it comes to on-screen objects. While we were supposed to get our first taste of the API today, with the release of the AMD 14.1 beta driver, the company released a notice early this morning saying it had been delayed due to an installation issue that cropped up during internal testing.
However, this gives you a great opportunity to try out the benchmark designed with Mantle in mind, to give you an idea of how your rig can handle it without the help of the new API. Star Swarm is now available on Steam for free, offering a pretty intensive benchmark, as well as an exercise in stomach control, as that camera swings around more than any VR experience.
[yframe url='http://www.youtube.com/watch?v=Q8AnVO7B3f4′]
You don't even need an AMD GPU to run this benchmark, but bear in mind you'll want a powerful CPU to handle things and even then expect some slow downs at the busiest of times.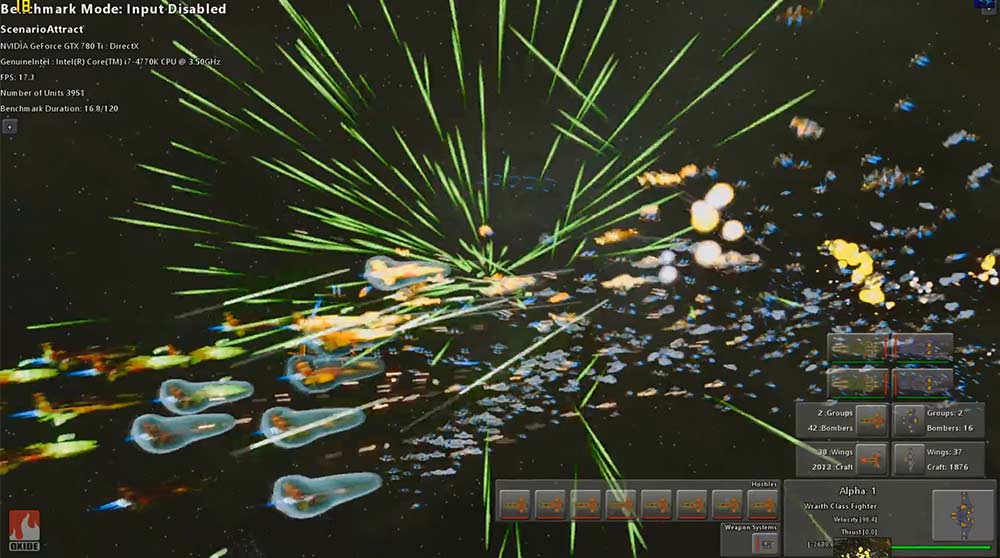 Star Swarm does "stuff on screen," better than most
If you want to give the demo a try, you can download it here.
KitGuru Says: While I have a shiny new 280X in my rig, Star Swarm cripples by old i5-760 even with its clock upped to 4.2GHz. Time for an upgrade soon I think. Or a Mantle driver.