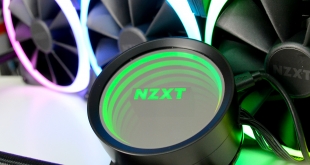 Liked the Kraken X73, but wanted more RGB? then this is for you!
Read More »
Today, NZXT is revamping its all-in-one liquid cooler line-up with the introduction of the Kraken X-3 series and the Kraken Z-3 series. Both promise an easier installation process, upgraded components and RGB lighting.  Starting with the Kraken Z-3 series, a new Z53 240mm AIO option has been added, providing a …
Read More »
NZXT has launched new Kraken closed loop all-in-one CPU coolers, offering enhanced cooling performance with RGB illumination...
Read More »