We had thousands of entries for this fantastic competition with ASUS and SEASONIC. We looked through the entries over the weekend and one lucky winner will be walking away with a brand new Asus Sabertooth Z97, Asus GTX760 DCUII and Seasonic Platinum 860W power supply!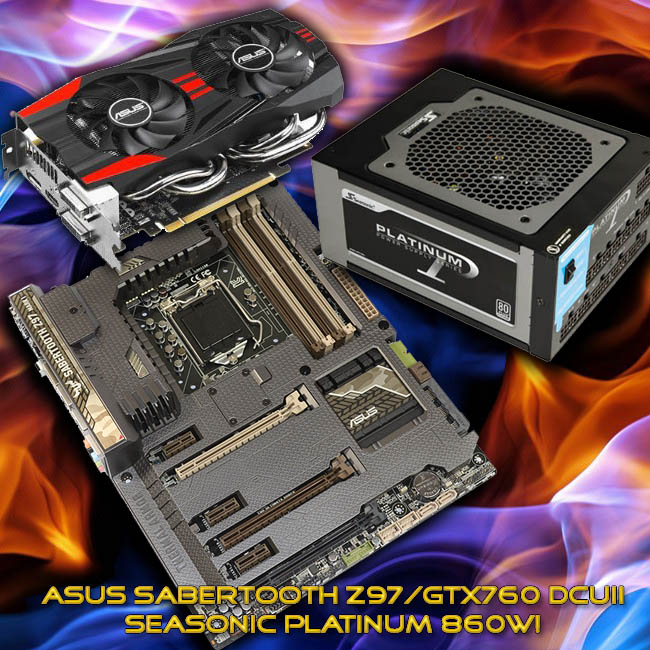 The winner is Shane Russell in Northamptonshire.
His Facebook page is visible here.
To all those people who didn't win, don't be too disheartened! We always have a ton of competitions running, so be sure to check out our competitions forum, over here.