When it comes to computer cases, everyone has an opinion. Now the marketing folks over at Fractal Design have decided that they want to hear those opinions from KitGuru's audience! This exclusive competition will give you the chance to win one of ten Fractal Design chassis – and then submit your own review. The winning videos will be posted on both KitGuru and Fractal Design web sites!
Sounds incredible?  Well it is!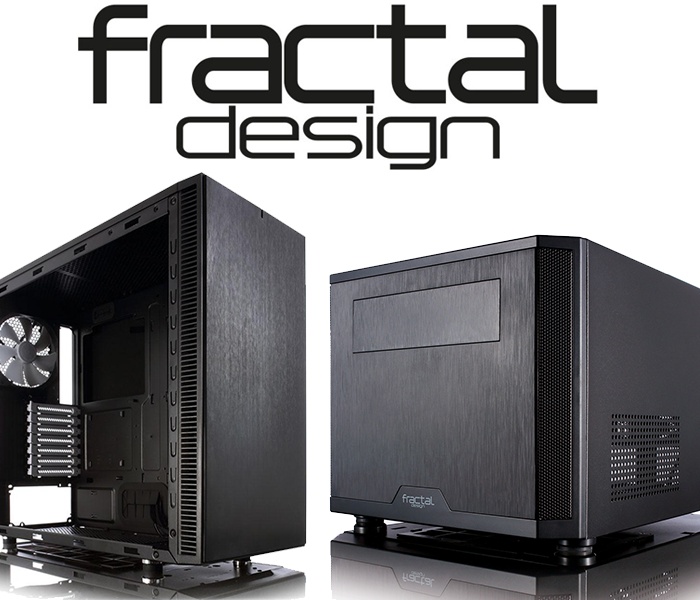 We have FIVE Fractal Design Define S cases and a further FIVE Fractal Core 500 units for the 10 lucky winners. Yes, 10x quality chassis to give away to budding video reviewers!
So what do you need to do to enter?
Set up a camera at home and record a short review of your existing chassis – post it to YouTube and then send us the link with your contact details. It's that simple!
To make it even easier, we have prepared some handy hints-n-tips for you budding reviewers and Leo Waldock, KitGuru's chassis-meister himself, has recorded a quick video to give you some additional direction if you are inexperienced. You don't need to listen to his advice if you have your own views however!

For the video itself, we suggest a bright room in the middle of the day. Try to make sure it's as quiet as possible. If you can record your video using a clip on microphone and shoot at 1920×1080, all the better.
For a chance to have your review published on KitGuru, our Facebook page and Fractal Design's website all you need to do is email us a link to a review that you have already done on YouTube. If you are part of a channel, that is fine. Also, make sure to include a URL link to your Facebook page in the email so we can verify you are a real person and not a bot.

Send us your details and your 'sample' YouTube link review to Email KitGuru (subject line 'I want to be a case reviewer) We will watch ALL video links you send.
Prizes will be shipped directly to the winner from Fractal. This competition is open to residents in the European Union only, this is simply because of logistics.
– We will stop looking at entries on 16th October 2015
– The lucky 10 recipients will be announced on 20th October and your review sample chassis will be shipped at that time directly from Fractal Design.
 – Five budding reviewers will receive a Fractal Design S and five more will receive a Core 500.
 – You need to send us a link to your Fractal video review before Monday 23rd November. so we can share them all with our readers.
Please note that KitGuru will use your email address for future mailing lists. You can unsubscribe from these emails at any time. We do not give your email address to any third parties, we value your privacy. Please note that multiple entries with the same shipping address will be blacklisted. Do not email other KitGuru addresses, or send private messages via Facebook – they will be ignored and your entry will be invalid.
Discuss on our Facebook page, over HERE.
Comments are closed. This is an email entry only competition.