If you have been following KitGuru then you have probably noticed that we like to give back to our readers whenever we can. This month, we are teaming up with Deepcool who are celebrating their 20th anniversary in 2016!

One person will win a Deepcool Genome PC case in white, which we have reviewed previously, praising its cooling capabilities and overall design. Additionally we are bundling in a Deepcool DQ650ST 80Plus Gold power supply (link: HERE buy HERE) and a Deepcool RGB 360 lighting kit! (link: HERE)

A runner up will win a Deepcool RGB 360 lighting kit!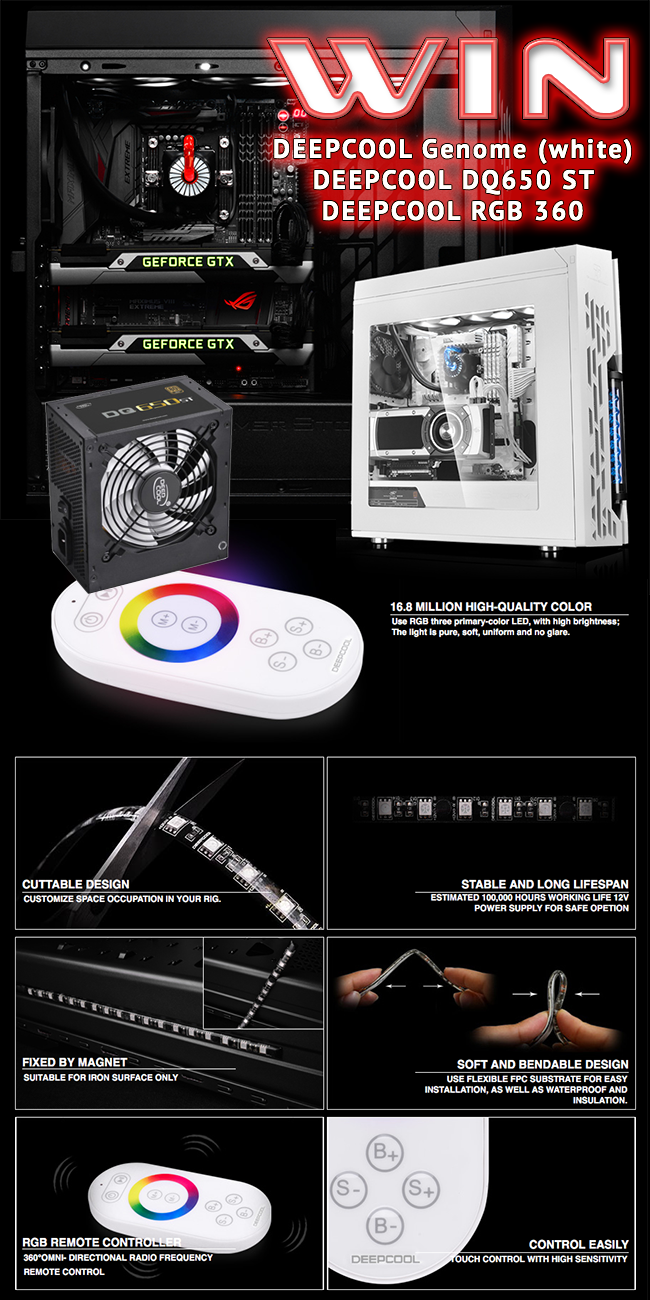 So how do you enter? All you need to do is show us your interest by sending an email to [email protected] with subject line 'DEEPCOOL 20th anniversary giveaway' – please include your name and country/postcode and a link to your Facebook page so we can check you are a real person and not some nasty competition entering bot. Can't copy and paste to enter? then click this link to enter (you need an email client installed on your machine).
Competition starts on Friday 22nd April 2016 and ends Saturday 30th April 2016. Winners announced by 5th May 2016.
This giveaway is open WORLDWIDE so feel free to enter from any location. We need to point out that KitGuru or Deepcool are not responsible for any customs or import duties you may experience if you win. Every country is different, so please check before entering. The judges decision is final.
KitGuru Says: Good luck everyone!