Update: This competition is now CLOSED. Thanks to everyone who entered! Our winner today is Phip Ck.
If you missed out this time around, then keep an eye out as we have a new competition going live each day throughout the holiday season. Today's giveaway is already live and can be found HERE.
We have reached day 19 of the KitGuru Advent Calendar! Today, we are teaming up with CORSAIR- the peripheral theme continues for another day, this time around, you'll have the chance to win a Corsair K70 mechanical keyboard, an M65 mouse and MM800C mouse mat, a VOID Wireless 7.1 headset and finally, an ST100 RGB stand to hang them on.
The Corsair K70 has consistently been the most popular mechanical gaming keyboard around for the last few years. Today, we are giving away the new and improved MK2 SE version, which launched earlier this year. The winner of this giveaway won't just be getting an excellent keyboard though, the bundle also includes the M65 mouse- which is designed with FPS gaming in mind. We are also throwing in a VOID Wireless headset, one of the most comfortable gaming headsets around, the winner will also get an ST100 stand to hang them on, which has its own RGB lighting. The VOID Wireless, ST100, K70 and even the MM800C mouse pad all have RGB, which can be synced and controlled through the iCUE software suite, with a range of colours and effects available.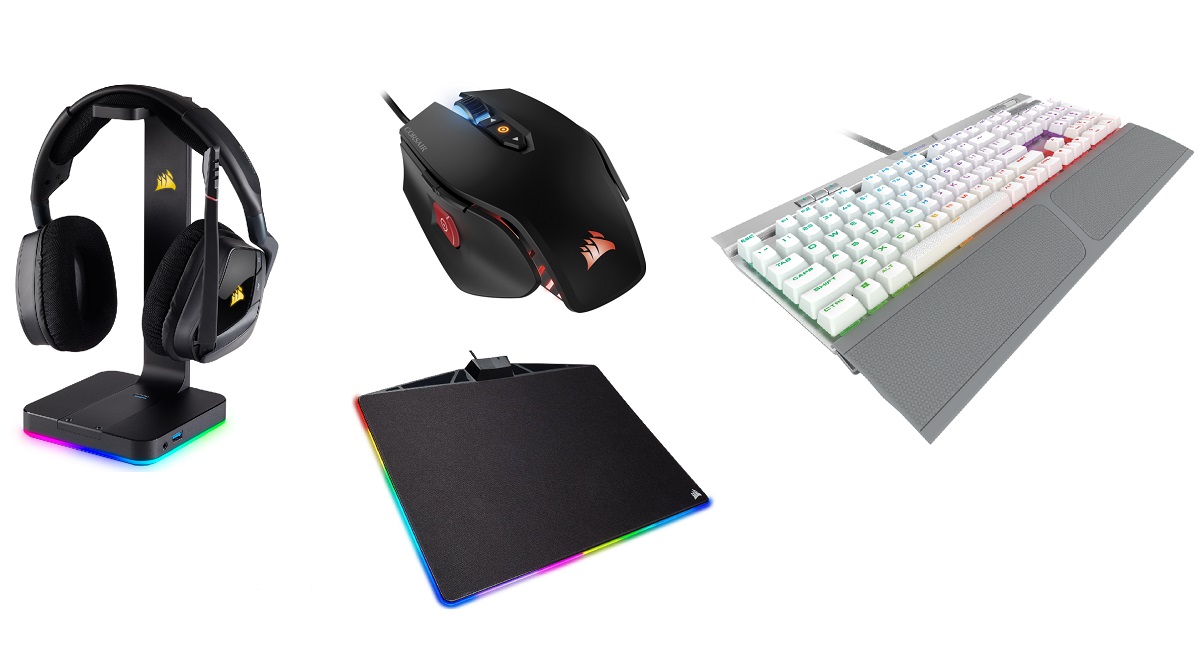 Entering this giveaway is simple, all you need to do is head over to THIS POST on our Facebook page and leave a comment. We plan to have a new discussion topic each day, today we are asking you guys to let us know what your favourite keyboard is!
A winner will be picked randomly tomorrow as we roll on to the next competition, so get your entries in fast! Also, be sure to send a thank you over to Corsair over on Facebook or Twitter, the prizes are coming directly from them, so this would not have been possible without their support!
KitGuru Says: We'll see you back here again tomorrow to announce the winner! A big thank you to Corsair for partnering with us on day 19 and thanks to all of our KitGuru readers for supporting us throughout 2018!