Update – this competition is now closed and the winner is… russiank1! If you want a chance at winning some hardware, check out our current giveaway with AOC HERE.
Doom Eternal is officially out today, with plenty of critical acclaim and fan-hype surrounding it. To celebrate the launch, we are going to be giving a copy of the game away this weekend as part of a caption contest! 
This particular giveaway is exclusive to our Patreon members. We will still run regular competitions that all of our readers can enter, but for our Patrons, we sprinkle a few extra giveaways into the mix. This week, a chance to win Doom Eternal will be one of those giveaways, if you want to know more about our Patreon, you can read up on it, HERE.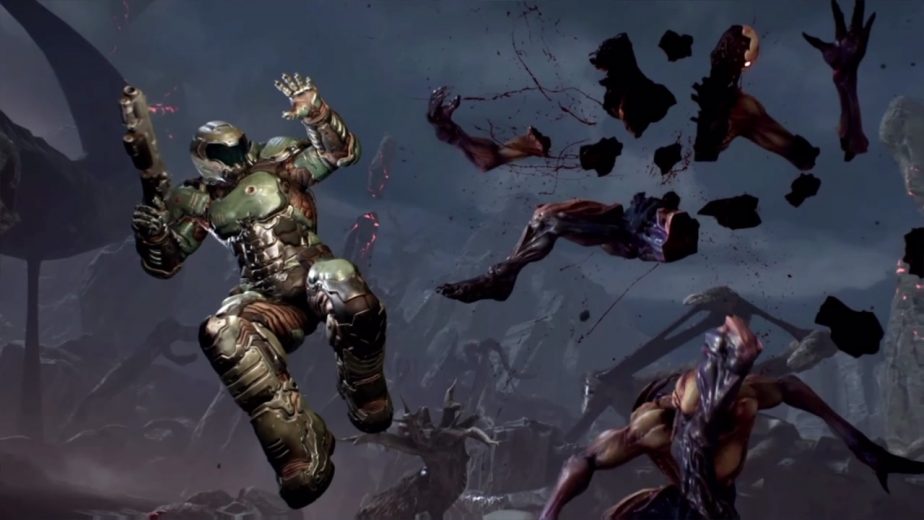 We are keeping these simple and running our Patreon exclusive giveaways through Discord. All of our Patreon backers get their own Discord role on the KitGuru server and access to two private text and two private voice channels. There is an exclusive giveaways text channel where you you can register your entry by captioning the screenshot above.
The competition is open to backers worldwide, so no need to worry about region restrictions. We'll pick a winner on Monday the 23rd of March!
You can sign up to our Patreon HERE, join our Discord HERE, or even support KitGuru by purchasing official merch HERE.
If you're planning on picking up the game this weekend, be sure to check out our PC performance analysis article too, over HERE.
KitGuru Says: Good luck to everyone entering!