We like to give things away here at KitGuru, which is why today we are announcing our latest collaborative competition with be quiet!. We are teaming up to give away not one, but three brand new be quiet! Silent Base 800 desktop chassis, which we reviewed just last week, giving it the WORTH BUYING award and praising its low noise levels and solid build quality.
Some important features of the be quiet! Silent Base 800 chassis include adjustable side panel vents, sound insulation material, three pre-installed Pure Wings 2 fans and ample room for cable management. These cases are available in black, with silver, black or orange trim.
1st place: Silent Base 800 Orange and limited edition be quiet! beanbag chair
2nd place: Silent Base 800 Black
3rd place: Silent Base 800 Silver
Enough small talk though, how do you enter for a chance to win? It's simple you just have to answer the following question:
What is the name of the principle (motto) be quiet! based this case on?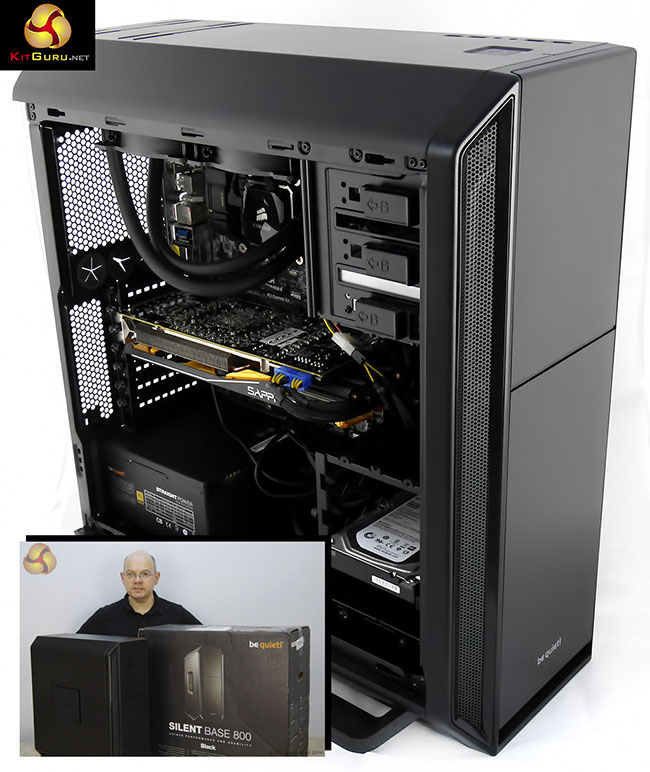 All entries must be emailed to: [email protected] with subject line 'bequiet! Silent Base 800 giveaway'.
Please include your country address and facebook URL (so we can check you are a real person and not a bot). We do not share your information with anyone – bequiet! will only get the winners details to ship the prize. KitGuru holds your privacy in the highest regard.
If you get stuck, you can find a hint on the Silent Base 800 product page, HERE. Additionally, if you would rather just buy the case then you can pick one up from Scan UK. Competition closes 14th December 2014. The competition is open worldwide, to everyone over 18. Only one entry per person. Decision is final.
KitGuru Says: Good luck to all entrants!