Google has turned down the request from the MPAA to blacklist the homepage of a number of sites in its search results. While it has yet to publish a response as to why it turned down this particular request, it's been speculated that it could be because any pirated content linked to on those sites, is at least a few clicks away from the homepage, making that page itself, far from infringing.
Google is regularly inundated with requests from companies, studios and lobby groups like the MPAA, to take down content, black list it or dissuade users from searching for it. While it does usually acquiesce to most of those demands, especially when legitimate copyright protected content is being shared brazenly, in this instance, every link requested was a site's homepage, which even on the most well known file sharing sites never features copyright protect content.
The URLs and Google's response to each of them can be seen in full here, but here's a little summary: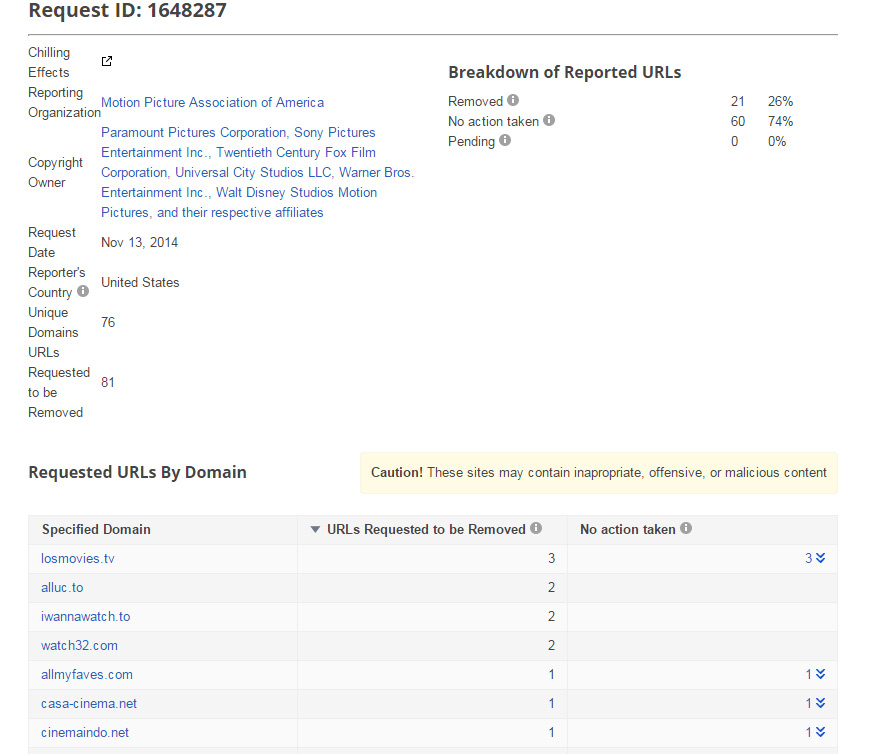 As you can see, only just over a quarter of requests were listened to
TorrentFreak previously discussed the practice of blocking homepages with a Google representative, who said that it was less likely due to being at a distance from infringing content: "We've designed a variety of policies to comply with the requirements of the law, while weeding out false positives and material that's too remote from infringing activity," they said.
While the MPAA and others have previously managed to push through block orders for many major pirate sites at the ISP level, the use of VPNs and proxies has made those mostly redundant. For now, the lobby groups seem to have shifted their attention to focusing on the lower hanging fruit, IE. people that find their downloads via Google. It's actually having quite a big effect too.
KitGuru Says: It's good to see Google not downranking these sites entirely, as they do host some legitimate content, as well as pirate links.