Streaming services are becoming a dime a dozen as everyone wants a slice of Netflix pie, with many banking on exclusive content to draw the numbers in. This seems to have frustrated consumers, however, with the increasing number of subscriptions required to consume content pushing people back towards piracy.
Netflix's successful transformation into a streaming service sent BitTorrent usage spiralling downwards, proving that consumers are willing to pay for content providing that the price is right. Sandvine's latest Global Internet Phenomena report, via Motherboard, states that this trend has since come to an end, as users are once again flocking to use the app.
Although BitTorrent has its legitimate uses as a peer-to-peer tool, distributing ordinary files, its reputation sees the name unofficially synonymous with piracy. As such, it commands 97 percent of the file sharing market, which in turn accounts for 2.84 percent and 22.05 percent of global downstream and upstream respectively.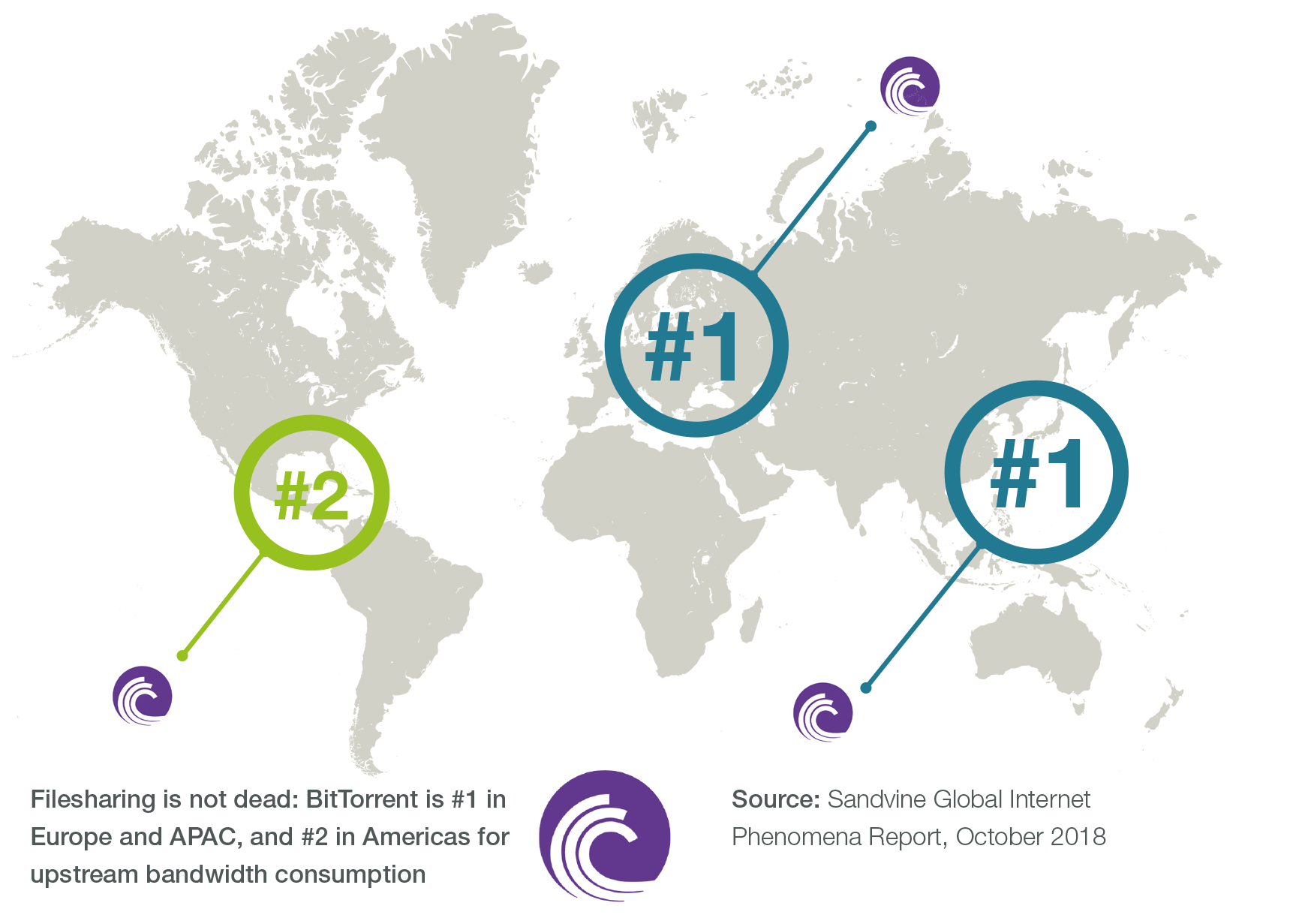 The reason for this, according to Sandvine's VP of marketing, Cam Cullen is the rapidly increasing fragmentation in streaming services. "More sources than ever are producing "exclusive" content available on a single streaming or broadcast service – think Game of Thrones for HBO, House of Cards for Netflix, The Handmaid's Tale for Hulu, or Jack Ryan for Amazon. To get access to all of these services, it gets very expensive for a consumer, so they subscribe to one or two and pirate the rest."
It's unlikely that this will slow down any time soon, as Disney attempts to migrate its content from third-party platforms into its upcoming service, while hosting a wide variety of exclusive content. Yet, Turner Broadcasting System will retain the rights to the first six Star Wars films until 2024, still marking a divide in its first-party media.
Cullen mentions poor international distribution as another factor to drive piracy. Not only does Netflix still house a distinctly larger library in the US than overseas, but illegitimate downloads often surge for the mega-popular Game of Thrones due to its release being staggered across time zones. This has resulted in a particularly strong uptick of BitTorrent use outside of the Americas.
It's safe to say that distributors-turned-streaming-platforms need to tread lightly moving forward, otherwise they risk forfeiting the best effort made in the ongoing war against piracy.
KitGuru Says: Most exclusive content wouldn't see the light of day if it wasn't for the funding provided by these platforms, however it's easy to see where the frustration stems from when costs steadily mount up. How do you feel about the current state of streaming services?