Feeding off the launch of Intel's second-generation Xeon Scalable chips, QNAP has revealed that it has an array of new products in store to leverage the higher performance that comes with dual processors. The company assures that it will provide hardware-enhanced security across a range of network and storage solutions that ensure businesses get the most out the ever-demanding data-centric workloads.
Although QNAP is known for its software-defined services, the combination of Intel's new offering allows the company to optimise its products at the hardware level, matching the "high-speed IT environment for tech-challenged businesses." Fortunately, established companies should find the upgrade seamless, as the firm has stated that the new processors are designed to support both existing and emerging data centres without much of a fuss.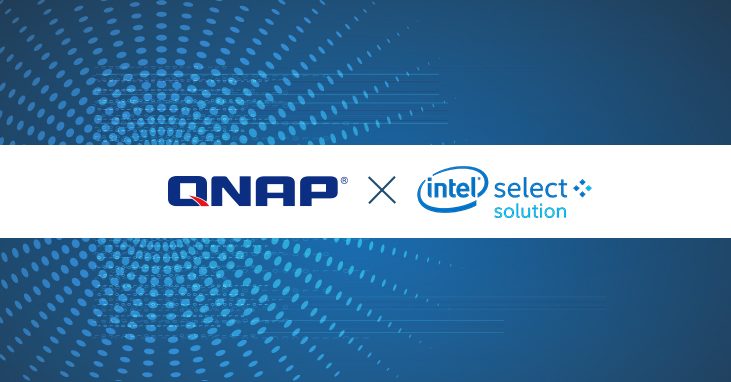 "The rampant growth of data and demands in network transformation are placing a lot of businesses under pressure to find more compelling solutions that can continue to perform," said Vice President of QNAP, YT Lee. "As a leading computing, networking and storage solution innovator, QNAP is also investing more efforts to develop uCPE (Universal Customer Premise Equipment) solutions, and the integration of the next generation Intel Xeon processors helps upgrade our solutions to the next level for tackling the most demanding workloads: from multi-Cloud to intelligent Edge and back."
QNAP doesn't seem quite ready to unveil its new products just yet as the company seeks verification from Intel's Select Solutions for Visual Cloud Delivery Network and the Network Function Virtualization Infrastructure (NFVi), but explains that they utilise a "content aware storage solution." In particular, this supposedly optimises the increasingly complex network by prioritising mission-critical streaming tasks, improving performance for the CDN (Content Delivery Network), and works with IEI to deliver powerful NFVi.
KitGuru Says: Considering the flagship 2nd gen Xeon Platinum 9282 chip hits a staggering 56 cores and 112 threads, I'm interested to see what QNAP can do with the technology.