Bejing-owned tech retailer Newegg has come under fire recently, as four South Korean banks filed a lawsuit in the US District Court in Los Angeles. The allegations state that the company has taken part in a Ponzi scheme, committing "massive fraud" with the use of fake orders to make a profit alongside South Korean wholesaler, ASI Corporation.
Newegg and ASI Corp. were named defendants last Friday, reports the LA Times, after The Industrial Bank of Korea, Keb Hana Bank, Nonghyup Bank, and Kookmin Bank alleged that both companies are connected to a 2015 lawsuit against Korean manufacturer Moneual.
Then-CEO of Moneual, Park Hong-seok, received a 23-year prison sentence for "one of the largest instances of fraud in South Korea's history," resulting in Park Hong-seok being ordered to give up $31 million of his unrepaid loans. The four banks now have Newegg and ASI Corp. in their sights, believing them both to be overseas co-conspirators by making fraudulent orders from Moneual.
This was apparently executed by the two companies falsifying paperwork containing orders for Moneual products, sometimes inflating the price well over 300-times higher than the market value. These prompted investors to re-estimate Moneual at a higher value which in turn duped ten major banks into lending upward of $3 billion to the company.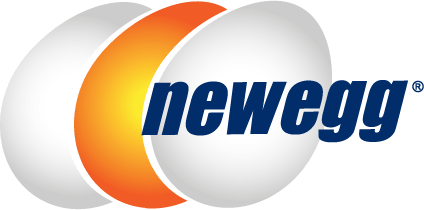 The specifics of the orders surrounded home theatre personal computers (HTPCs), in which Moneual claimed to charge both Newegg and ASI between $2,530 and $2,980 per unit for what was later discovered to be $8 worth of hardware apiece.
"No such business would have bought the products at such an inflated price, unless it intended to create the illusion of extensive, profitable, high-value commerce between it and its supplier for the purpose of defrauding lenders into supporting the transactions," the complaint reads.
At least $230 million is claimed to be owed to the four leading banks from the 2015 action against Hong-seok, resulting in the demand for a jury trial and monetary damages from the alleged accomplices.
KitGuru Says: A primary US e-commerce retailer being linked to "one of the largest instances of fraud in South Korea's history" isn't going to simply disappear, so we can expect to hear from Newegg in an official capacity soon. While none of the allegations are good, at the very least, it doesn't seem like customers were affected directly by the purported actions.