Over the weekend, Valve unveiled the first official teaser for its first-party virtual reality headset. At the time, the teaser promised more information in May 2019, but it looks like a leaked Steam page beat them to the punch a little bit.
The Steam Store was updated last night with a (now removed) page for the Valve Index headset. The page is still very much a placeholder, but it confirms a few key details. For starters, the headset is expected to start shipping on the 15th of June, and it will come with two controllers (one for each hand) and base stations. So essentially, the Index headset will ship with Knuckles and it will support the Lighthouse tracking system, just like the HTC VIVE.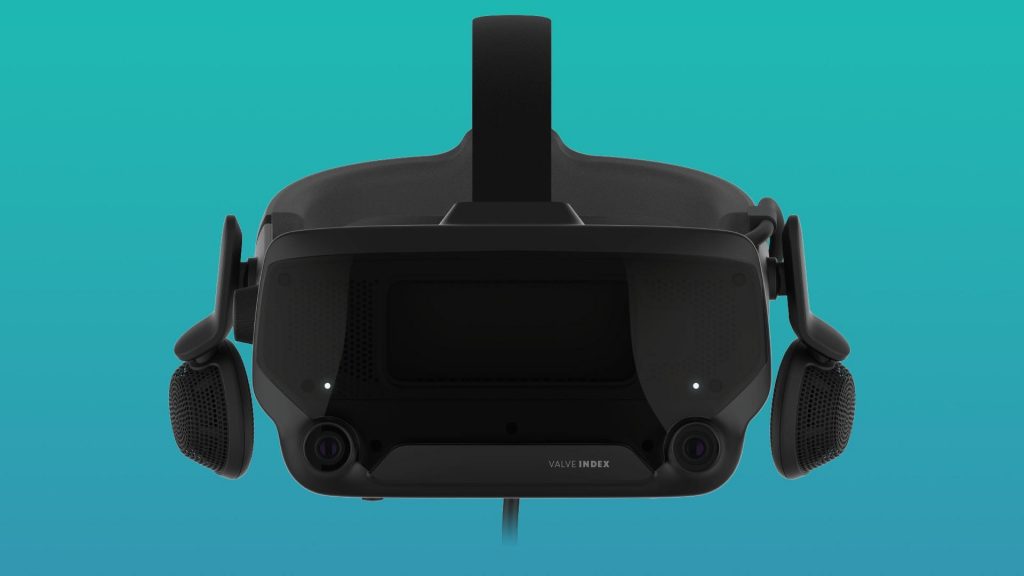 A front-facing render of the final design shows off the integrated headphones. The angular design also hints at a much wider FOV compared to current-gen headsets, as the outward kinks line up with where the large lenses would be.
Speaking of, after piecing together details from the original November leak and Valve's own patents, some Redditors think they've figured out quite a bit about this headset already. Chances are, it will have dual Fresnel lenses, which are improved to directly tackle foveated rendering, god rays and the screen door effect. Beyond that, it seems likely that the display will be 1440×1600 at 90Hz.
In terms of PC system requirements, Valve's placeholder Index page calls for a dual-core CPU with hyper-threading and a GTX 970 or AMD RX 480 at minimum. The recommended specifications call for a quad-core CPU and a GTX 1070 or better.
KitGuru Says: Valve is gearing up to tackle virtual reality with a complete first-party hardware lineup. This will also hopefully be accompanied by at least one first-party game, not just a small experiment like Mooncrash or The Lab. We've learned a lot about this headset already but there is still plenty more to be uncovered.