British companies are expressing their desire to implant workers with the same microchips used to monitor pets, claiming that it will bolster security. This has subsequently been flagged by trade unions and watchdogs that believe the attempt is a violation of human rights.
The chips themselves are no bigger than a grain of rice, intended to be implanted beneath the skin between the thumb and index finger. The intention is to use radio-frequency identification (RFID) technology to replace physical key cards, micromanaging individuals by placing restrictions on their access.
While British company BioTeq plans to handle some of the interest in the UK, Biohax has been approached thanks to its 5 years' worth of experience fitting more than 4,000 people with the chips in Sweden. The trend has boomed in the Scandinavian country, with users utilising the subdermal implant to slowly phase out paper tickets on the railway.
🔐 Enter the gym with your Biohax install is one thing, but to enter the gym and lock your padlock with #Biohax is a whole new thing. Sign up: https://t.co/HmRJhiuBun #Biotechnology #Biotech #AccessManagement pic.twitter.com/SgVQbptJIT

— Biohax International (@biohaxint) February 10, 2018
"These companies have sensitive documents they are dealing with. The microchips would allow them to set restrictions for whoever," founder of Biohax Jowan Österlund explained to the Sunday Telegraph. According to the publication, the firm is currently in discussion with British legal teams and interested businesses about the feasibility of the implants across "hundreds of thousands of employees."
This has sparked backlash from the Confederation of British Industry (CBI), which represents as many as 190,000 businesses in the UK. "While technology is changing the way we work, this makes for distinctly uncomfortable reading," said a company spokesperson. "Firms should be concentrating on rather more immediate priorities and focusing on engaging their employees."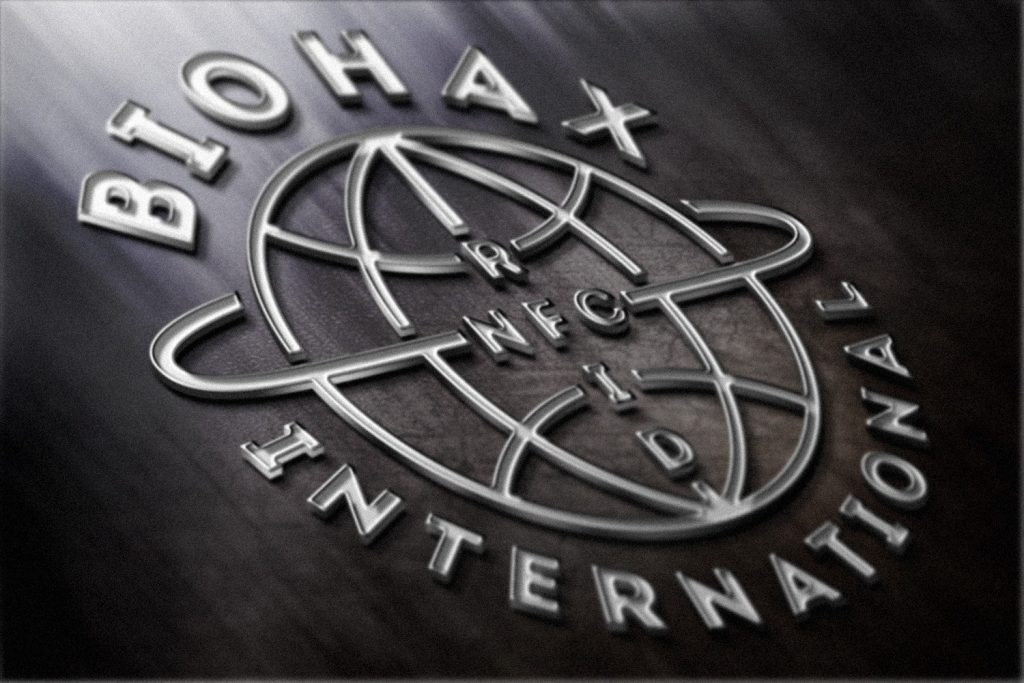 The Trades Union Congress (TUC) agrees, according to The Guardian, with general secretary Frances O'Grady stating: "We know workers are already concerned that some employers are using tech to control and micromanage, whittling away their staff's right to privacy. Microchipping would give bosses even more power and control over their workers. There are obvious risks involved, and employers must not brush them aside, or pressure staff into being chipped."
Biohax has already taken to the US to microchip Wisconsin-based Three Square Market, with the practice expected to travel as far as Spain, France, Germany, Japan and China. This is a real investment, given that the chips aren't cheap fetching as much as £260 per device
KitGuru Says: Overall, the benefits of the RFID implant mean that users could enter houses without keys, log in to security systems, and pay contactless all with their hand. One major caveat of the system, however, is that is requires a minor surgical procedure in order to keep on top of the rapidly advancing technology.