Rebellion might be known for its Sniper Elite series of video games, but the company's latest $100 million investment moves the company into the world of film & television. As the owner of 2000 AD, the new Judge Dredd television series and Rogue Trooper film.
In an exclusive report to Variety, Rebellion details its expansion into the UK film & television industry as a producer. The new studio is expected to create as many as 500 new jobs in the prime location of Didcot, 50 miles west of London, 75 miles east of Bristol and just 16 miles away from Rebellion's Oxford branch. The building itself is said to be weeks away from operation, bypassing the need for planning permission thanks to the old Daily Mail print building already being soundproofed.
The facility offers 220,000 square feet of space, with 25,000 square feet acting as a sound stage. All in all, Rebellion co-founder Jason Kingsley stated that the estimated value of the area sits at $100 million, a sizeable investment set to bolster the local film industry by opening the building up for use by third-parties.
Image: Artist concept of Rebellion Studios from Variety
"We're seeing more big players wanting to get in on the action," explains Rebellion co-founder and brother Chris Kingley, telling the publication of the opportunity provided by the growth of online broadcasters. "This is very exciting for the domestic and global film industries, but it's also meant that our infrastructure is under increasing pressure."
Having suitably acquired 2000 AD in the year 2000, Rebellion's first projects are Judge Dredd: Mega-City One and Rogue Trooper. The former is a television series with a completed pilot script and the latter will be the first feature-length film produced by Rebellion Studios.
Judge Dredd: Mega-City One is a collaborative effort between Rebellion and leading independent entertainment studio IM Global, announced as far back as May 2017. Currently, Karl Urban is supposedly in talks to reprise his role from the critically praised, yet commercially poor Dredd (2012), although he confirmed in September that he was not currently attached to the role.
Mega-City One will instead focus on younger novice Judges with Dredd crossing paths at various points. The premise is still in pre-production as Rebellion continues to pitch to a number of networks, such as Amazon and Netflix.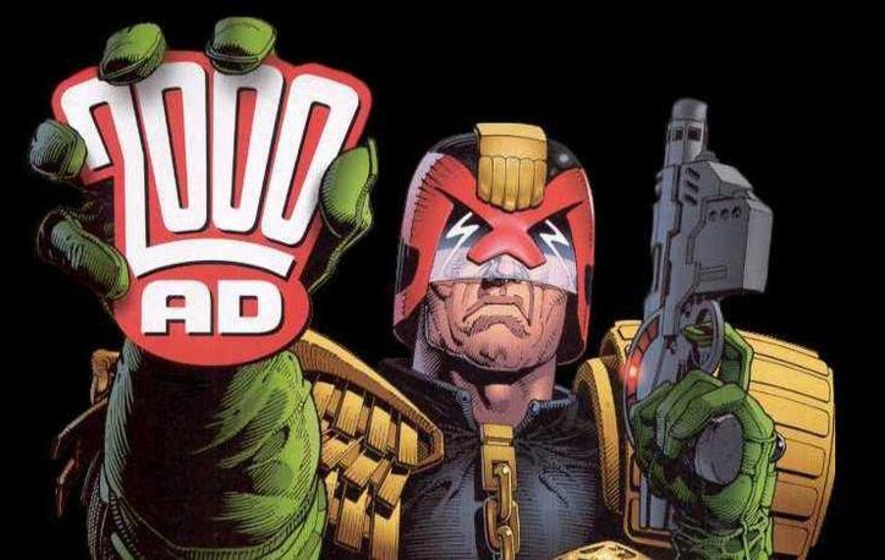 The unveiling of Rogue Trooper's film project came in July, currently being adapted by Moon and Source Code director Duncan Jones. Jones is no stranger to adaptations, having tackled Warcraft, with Chris Kingsley praising his level of commitment to the blue-skinned soldier.
Currently little is known about the project and how faithful it will remain to its comic book counterpart. For those not in the know, Rogue Trooper follows a genetically-engineered infantryman (G.I.), as he searches for the villain Traitor General alongside three biochip-based comrades housed in his gun, backpack and helmet. It's a wacky concept for live action, but there have been stranger productions in recent years.
KitGuru Says: Not only is this great news for the UK film industry, but it gives 2000 AD a voice among comic book movie adaptations that has been distinctly lacking in recent years. What would you like to see Rebellion tackle in the future? Maybe a Sniper Elite television series? Or maybe realising Strange Brigade in a feature length?