When the first wave of Windows Mixed Reality headsets were revealed, HP was among the few early supporters for the platform. Now a few years later, HP has had time to develop a new and improved headset, featuring the highest resolution VR display we've seen in a consumer headset to date.
This week, HP lifted the curtain on the HP Reverb, a new PC-powered headset running on the Windows Mixed Reality platform. The design looks a bit like the Oculus Rift, with a similar Velcro head strap, fabric covering the front of the headset and clip-on headphones. Spec-wise though, it is a substantial improvement over the Rift, the HTC VIVE and even the VIVE Pro.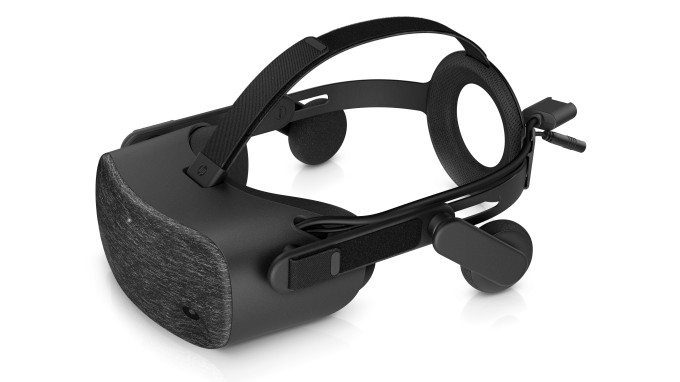 The HP Reverb headset delivers a resolution of 2160×2160 per eye, a huge step up over the 1080×1200 resolution found on the Rift and VIVE. It is also a step up over the VIVE Pro, Samsung Odyssey+ and even the upcoming Oculus Quest, each of which feature a 1440×1600 per eye resolution.
Another improvement is the field of view, which has been expanded to 114 degrees. As Tech Crunch points out, this is smaller than what you would find on the Pimax VR headset, but is still an improvement over the more common headsets available today.
We don't have an exact launch date yet for the Reverb, but HP has revealed that the consumer version will cost $599, while an 'enterprise edition' will also be available for $649.
KitGuru Says: Screen resolution has been at the top of my wishlist of improvements for VR since I first cracked open my Rift at launch. It seems like it will only be a matter of time until we see more high-resolution headsets hit the market. Hopefully Oculus is taking notes for a Rift 2 in the future.