It looks like the next big jump for virtual reality is happening sooner than we expected. This week at CES, HTC announced the HTC VIVE Pro, an upgraded HMD with a higher resolution display, offering 78 percent more pixels compared to the original VIVE headset.
The new Vive Pro HMD upgrade comes with higher resolution dual-OLED displays, making a combined resolution of 2880×1600, which is a 78 percent increase. The original Vive headset had a total resolution of 2160×1200, so this should make a major impact on visual fidelity when playing VR games. This will also make text easier to read, which has been a bit of an issue, particularly for apps like virtual desktop.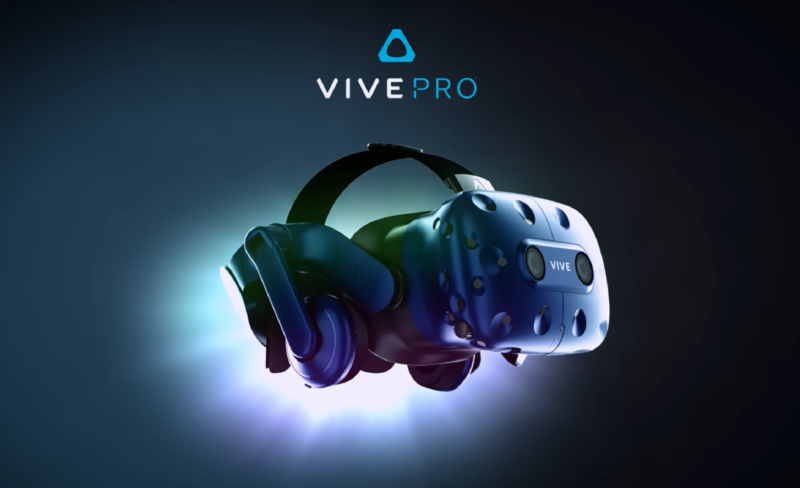 Aside from the Vive Pro, HTC has also announced the Vive Wireless Adapter. This uses Intel's WiGig technology, which operates in the 60Ghz band, meaning lower latency and better performance overall. The adapter won't be shipping until Q3, but it should pose as a big upgrade for those clamoring for a wireless VR solution.
We don't have a release date yet for the Vive Pro, but that information, alongside pricing, will be made available soon.
KitGuru Says: I would use my VR headset for a lot more if the resolution was higher. At the moment, apps like virtual desktop don't look crisp enough to replace a monitor, 2880×1600 might not be the perfect solution to this, but it will be a big step forward. Are any of you planning to buy a VR headset this year? Are you leaning towards the Vive Pro at all?