There have been rumours about Nintendo experimenting with VR again floating around for a while. Last year, a hidden VR mode was found on the Switch, now six months later, Nintendo Labo VR has been announced.
Toycon #4, Labo VR, is a pack of Nintendo Labo DIY kits that let you put together a cardboard VR headset for the Nintendo Switch. From there, you can create a number of attachments, including a blaster gun, a camera lens, a wind pedal, a bird or an elephant trunk.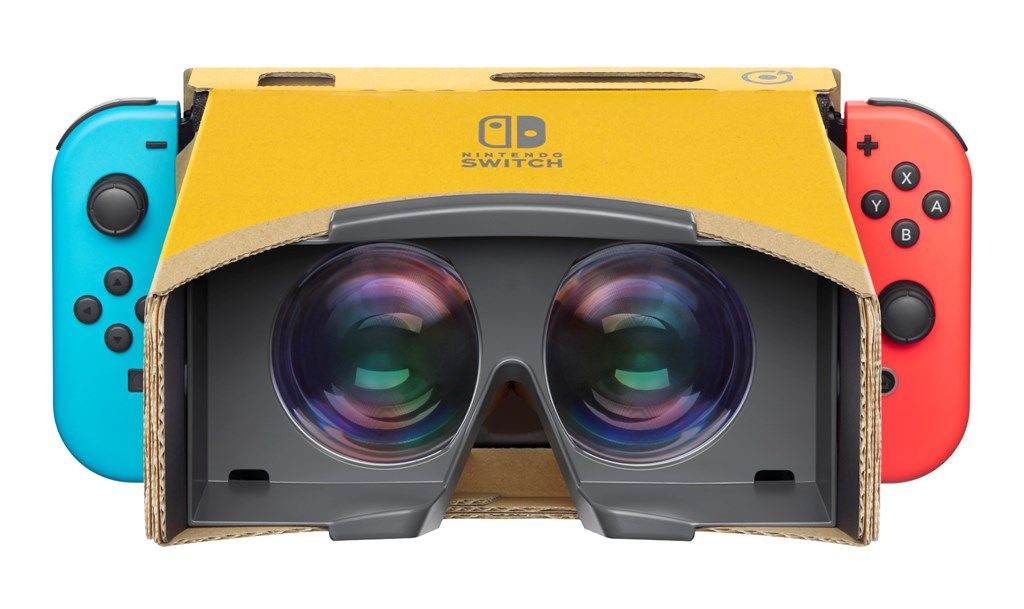 A full kit including all of the different attachments will be available, but there will also be smaller Labo bundles with just a couple of options instead. The Labo VR starter pack includes the headset and the blaster attachment.
Labo is all about building cardboard toys that you then use to interact with specific mini games. We haven't seen the mini games for Labo VR yet, but it won't take long, as Labo VR is set to release on the 12th of April.
KitGuru Says: The Switch is fairly limited in handheld mode, so I doubt we'll see Nintendo do anything else with VR beyond Labo mini games. Still, it is interesting to see the company diving back now, almost 25 years after the launch and quick discontinuation of the Virtual Boy.