The Oculus Quest 2 quickly became one of the most popular VR headsets following its release late last year, thanks to its solid hardware and relatively cheap price. One of the system's few downsides was its base storage, which offered just 64GB. Now, it seems as though Oculus and Facebook are doubling this storage at the lower end to allow for bigger and better games.
Though not officially confirmed, new marketing material for the Oculus Quest 2 has leaked, which seems to suggest that the current 64GB model of the VR headset will be replaced with a 128GB model – meaning that prospective buyers will soon be able to choose between 128GB and 256GB.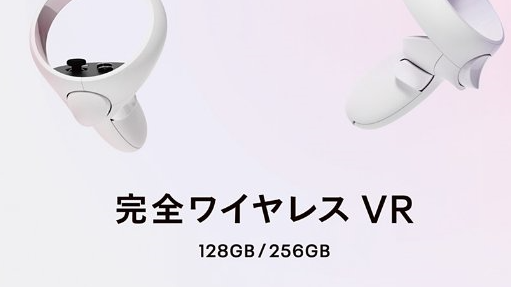 Currently, the 64GB variant costs £299, with the 256GB model charging £399. According to insiders, this new 128GB model will be replacing the 64GB variant, and will still only charge £299 for it – making the already great value for money even better.
Of course, Oculus has suffered with a number of controversies recently due to their owners (Facebook) embedding themselves more and more into the ecosystem, with ads being placed directly into games, a Facebook account being required and more. Still, for those who are unbothered by Facebook's tactics, the Oculus Quest 2 represents one of the best deals in VR currently – and with this latest change, it has only become even better value.
Discuss on our Facebook page HERE.
KitGuru says: What do you think of the Quest 2? Is 64GB enough? Are you bothered by Facebook's seemingly shady tactics? Let us know down below.