Microsoft recently held its Xbox and Bethesda E3 showcase. One of the biggest announcements saw the console manufacturer reveal the release date for Microsoft Flight Simulator on Xbox consoles. Alongside this, they revealed an overhauled box art design language.
Part of what makes a console feel new are the game cases, each generation of which sees a new design, and sometimes new sizes. PlayStation and Nintendo have experimented with drastically different designs over the years, and while Xbox has always maintained its green colour, each console would see a new design for its game cases.
With the Xbox Series of devices however, the game cases were hardly changed, with the Xbox One logo simply being replaced with 'Xbox' signifying the unity between the family of consoles.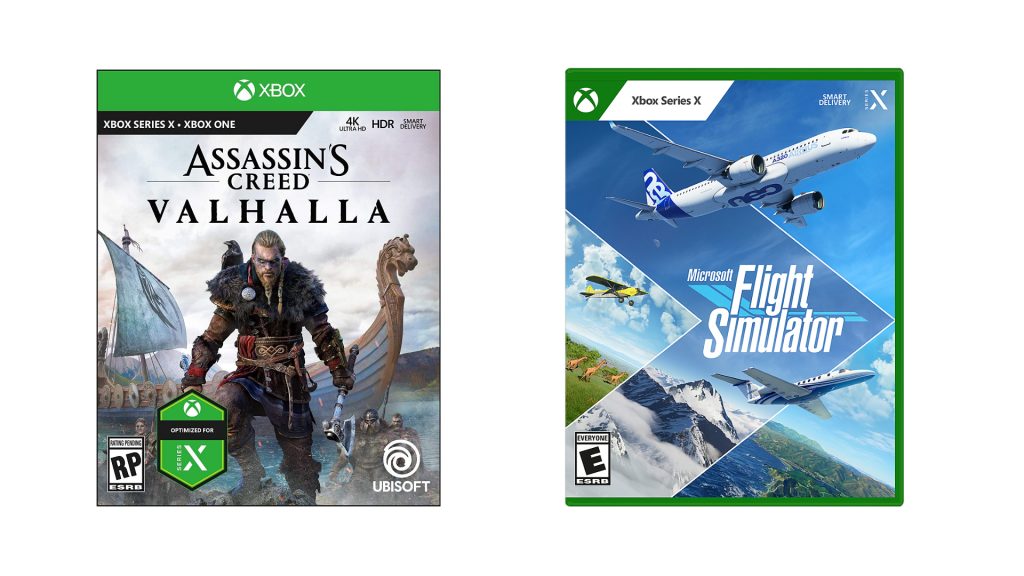 It seems Microsoft is now choosing to shift more into the idea of generations, as the box art for Xbox Series X games have now seen a drastic redesign.
First shown off alongside the box art for the upcoming console release of Microsoft Flight Simulator, the new box ditches the big screen horizontal Xbox strip, instead opting for a more Switch-like corner design – allowing for a more vertical box art.
While this may seem like a small change, it shows that Microsoft may be leaning more into differentiating the Xbox Series of devices from the One family – especially in the wake of the criticism Sony has received for its cross-generation games.
Discuss on our Facebook page HERE.
KitGuru says: What do you think of the new design? Do you like it? Do you think it signifies a bigger change at Xbox? Let us know down below.