When I reviewed the Oculus Rift and HTC Vive virtual reality headsets, I added a caveat to both pieces saying that I wouldn't make many direct comparisons with the other, since I wanted to review them on their own merits. As much as they are very similar, they also offer distinctly different experiences and I felt they deserved to be judged in their own right.
Of course though as fair as that was to both headsets, they do exist in the same marketplace. Both the Oculus Rift and HTC Vive offer a virtual reality experience and most people are unlikely to be able to afford one, let alone both. So the question of which to buy is an important one.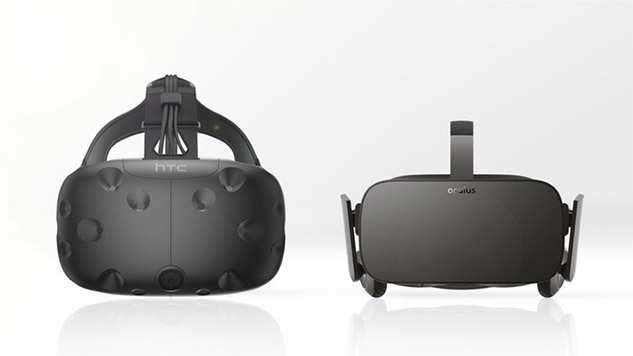 Now that I have both reviews published, I think it's time we looked at both headsets from the major manufacturers and weighed up their pros and cons against one another to decide which we would recommend you buy.
While it might already be obvious if you have read my previous review coverage on both headsets, there are still some direct comparisons that can be made which highlight the benefits and drawbacks of each design and which we would ultimately recommend you spend your money on.
Consider the Alternatives
Before we get to the face off between both the HTC Vive and Oculus Rift, it is worth considering whether one of the alternatives might be more suited to your needs and wants. They're all cheaper and they all offer a decent VR experience, but are they for you?
Google Cardboard
One of the biggest problems with virtual reality hardware right now is the cost involved. The headsets are expensive and the hardware required to run them is equally so. That means that unless you travel to a location where you can demo the VR gear yourself, getting an idea of what virtual reality is like can be rather difficult.
That's where Google Cardboard is a great solution. If you already have a compatible smartphone and a few pounds handy, you can grab a Google Cardboard (or equivalent) 'headset' and you are off and running. It lacks positional tracking and the experiences available aren't of the calibre of the real-deal VR headsets, but to give you a rough idea of what VR is like, this is the cheapest way to go about it.
OSVR
Open Source Virtual Reality (OSVR) hardware is made by Razer and VR display firm Sensics, and perhaps by some other manufacturers soon enough. It's looking to keep virtual reality as hardware and platform agnostic as possible and wants to make headsets that are easy to take apart, easy to upgrade and most importantly can work with just about any other hardware and software out there.
Essentially, it wants to avoid tying users down to a single platform. That's a noble goal and one we can get behind considering all the Oculus VR exclusivity problems that have been faced in recent months.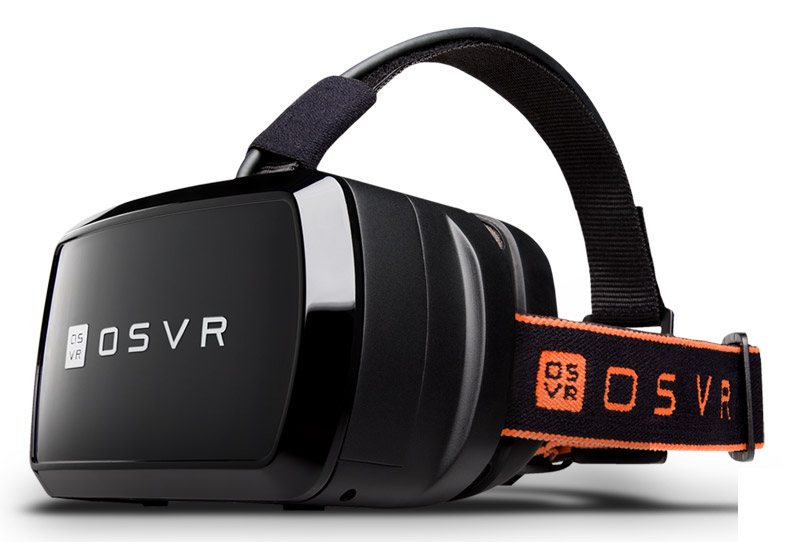 The OSVR HDK2 is no slouch
The soon to be available HDK2 isn't quite as impressive as either the Rift nor the Vive, but it does have a decent display, good lenses and a wide-angle infrared camera for positional tracking. It's not quite available yet (though the earlier v1.4 model is) but will be soon and it will be just $400 (£283) when released. That's much cheaper than the mainstream competition.
PlayStationVR
Although not coming until October this year, PSVR may offer one of the easiest entry level points for consumers wanting to scratch a VR itch – especially if they already have a PS4. At that point the $400 (£283) price tag becomes very attractive.
Consider though that the screen is only 1080P and therefore has a more pronounced screen door effect. The question also remains how effective the Eye camera tracking and Move Motion controllers will be at adding some of the more advanced VR features to the mix.
It's also not out for a few more months, so this is no good if you are looking to get into VR now, but if you have a PlayStation 4 and don't have a high-powered PC too, this could well be your best option.