Antec have been very active in recent months releasing (among other things) a range of Platinum rated power supplies which have been given the KitGuru seal of approval. This interview today is the latest in a series with key company executives – KitGuru's goal is to let you into the mindset of some of the people who are driving forward technology in various sectors.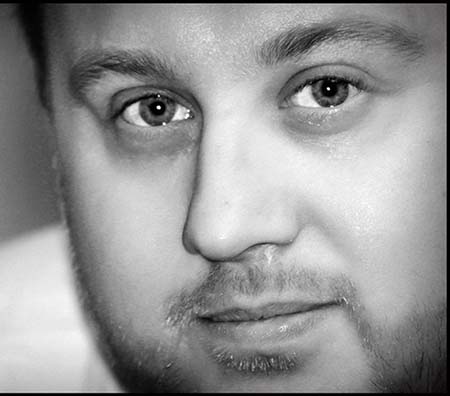 We managed to get some time to sit down and chat with Antec's UK and Ireland Country Manager – Lee Bryan.
We asked Lee what he did before he joined Antec. "I joined Antec last July but before that I was a purchaser/Product Manager at Overclockers for around 6 years, after 6 years of loyal service I decided to wanted to move to the next level.
I have worked with Antec for a number of years and I know the product range inside and out as I specialised in case and PSU buying during my time at OcUK. I felt that joining Antec was the right thing to do, as they are hungry and dedicated to producing top quality products."
Is the relationship with Overclockers still strong Lee?
"I work with Overclockers and many other resellers in the UK on a daily basis, I have some great friends in the world of IT and these relationships play a big role in achieving the personal goals I have set for myself within Antec."
We then broached the subject of upcoming products that Antec will be releasing. He grinned "We have some very exciting times ahead, with a new full range of mobile products launching very soon. In terms of our Core products we have some very interesting new products which are due for announcement at Computex.
I have been working extensively with our product development team for our chassis designs, as I'm a computer enthusiast myself, and we have 3 new exciting cases, which have some new unique design features never been seen before, however I am unable to go into specific details just yet. You will also be aware of our new EDGE series PSU's which we showcased at Cebit earlier this year. They should be launching in the next few months also."
We asked Lee to describe Antec's focus in 2014, going forward. Did he feel they were getting it right?
He said "Antec are known by different people for different things. This is typical of what our website offers; it is split into various sections, we have our gaming range, our Performance One series and finally our enterprise range. Gaming does what the title implies, perfect for gaming; focus on high air flow and support for machines based on gaming GPU's.
Then the performance One series is aimed at the more professional type of customer, providing an elegant look and feel specialising in our Quiet Computing Technology. Finally, we have our enterprise range which is one of the best from any case/PSU vendor in terms of selection, price points and options. So to answer the original question I would say that we do not have a set user base, we cater for all bases."
There is no question it is a tough industry, we raised the point about competition with Lee and how Antec deal with the customer.
He smiled "Antec is the one of the oldest manufacturers out there so we have plenty of years of experience, I believe that Antec offer great levels of quality and support. In terms of the UK Antec now has a brilliant structure in terms of distribution and this is proving beneficial. Combine that with the new products that are launching then Antec should grow from strength to strength.
Of course, I'm on hand at any time, day or night for customers and end users to contact I'm always interacting with the UK community via forums, email, Facebook and even local LAN events around the country.
I believe that extra level of support and personality also provides buyers with the peace of mind that Antec isn't just another mindless company who are just here to sell products. The Antec staff are a group of people who are passionate about products, not just the sales. Most of us are enthusiasts ourselves."
How does Lee see the future in the technology industry? – "I wish I knew what the future held for the technology market, if I knew this I could be a very rich man because I would invest in it now!"
What was the first PC you owned Lee? – "A 486 SX33. I was about 14 years old and my parent bought it for me for Xmas around 1994-1995. This first thing I did was take it apart to understand how it all worked together and I still recall my mum walking into my bedroom screaming at my on Boxing Day because their were components all over my desk."
We know Lee is a gamer … what titles have got your attention recently? He pondered the question, "Of recent years I would have to say that Borderlands 2 is great. I play this regularly with my 11 year old son. We need more co-op FPS games!"
If you cook for friends what dish are you best at making? He laughed "Home made Lasagne with red wine sauce. However my all time favourite food is doing a BBQ in the summer for my friends, but mainly for the merriment and cheer. I tend to start off very well, but once 6-7 beers have been consumed my wife has to take over the cooking."
Which food do you love, but you cannot make – so you must buy at a restaurant? Lee had no hesitation answering this one "I love Indian food, but have no clue how to make it myself."
If you were driving along the Pacific Highway, which car would you be in? Which famous person (sorry, you can't cheat and say your wife!) would be your passenger? and which music would be playing on the radio? Again, no hesitation from Lee "This is an easy question. A 1967 Shelby Mustang. My partner in crime in the passenger seat would most definitely have to be Ricky Gervais because he is amazingly funny. And for the music it would have to be some deep soulful house music."
Finally, If you could invent ANYTHING – what would it be? Again he laughed, "The Holo-Decks from Star Trek!"
We would like to thank Lee for taking the time to answer our questions and for giving us an insight into how Antec operate.