Over the last year or so, Tim Sweeney has been incredibly vocal about his distaste for Microsoft and some of the company's new Windows 10 initiatives. At first, he took issue with the Universal Windows Platform and went as far as to claim that Microsoft wants to try and kill Steam but this week, he went in a slightly different direction, branding the recently leaked 'Windows Cloud' build as ransomware.
Windows Cloud has not been officially announced or revealed by Microsoft yet. However, a build for it has been leaked and it is essentially a spiritual successor to Windows RT. Cloud is set to be a stripped back version of Windows 10 with some key functionality removed, locking things down to just UWP apps. However, it is rumoured that Windows Cloud users will be able to upgrade to a full version of Windows 10 if they need the extra tools and program support.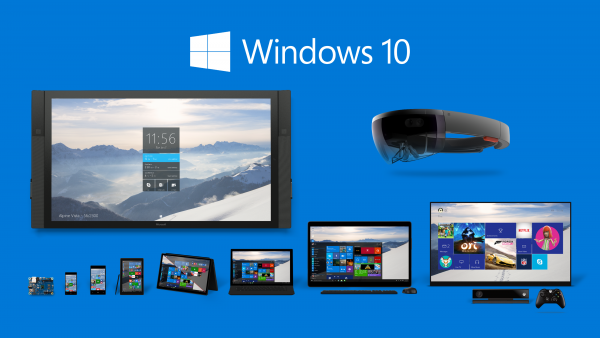 Mr. Sweeney himself caught wind of this and proceeded to post a series of tweets on the subject:
Update: Windows Cloud will steal your Steam PC game library and ransom it back to you…for a price. Source: https://t.co/Wc8xihRaCo

— Tim Sweeney (@TimSweeneyEpic) February 4, 2017
Want to buy software from someone other than Microsoft? They will make you pay for the privilege. Disgusting and ILLEGAL!

— Tim Sweeney (@TimSweeneyEpic) February 4, 2017
Windows Cloud is ransomware: It locks out Windows software you previously bought and makes you pay to unlock it by upgrading to Windows Pro.

— Tim Sweeney (@TimSweeneyEpic) February 7, 2017
The main issue with this argument is that Windows Cloud isn't going to be forced on anyone and therefor won't be 'stealing your Steam library'. From what we know so far, it is just a stripped back version of Windows intended as another option for those who don't need all of the features of a proper desktop system. Aside from that, we still don't know when Microsoft intends to launch Windows Cloud.
KitGuru Says: While I don't necessarily like the idea behind Windows Cloud, calling it ransomware seems like a bit of a stretch. Then again, it can be hard to present a proper argument for or against something on Twitter where the 140 character limit reigns supreme.