With Call of Duty: Modern Warfare launching today, you might have noticed that one of its core new features is missing – namely, night maps. Infinity Ward have removed all the night time maps from rotation temporarily for the sake of cohesion and will be adding them back, in a separate playlist, at a later date.
The marketing campaign for the newest Call of Duty has placed a heavy emphasis on its new night time technology, and the game modes that have been created from it. Even the game's collectors edition is called the "Dark Edition" and features real working night vision goggles. 
It's therefore surprising that right before the release of the game, Infinity Ward announced that they would be removing all the night maps from rotation in the game. The developer explained on Twitter that "We'll add them back in as a separate playlist at a later time", although no specific time frame was given.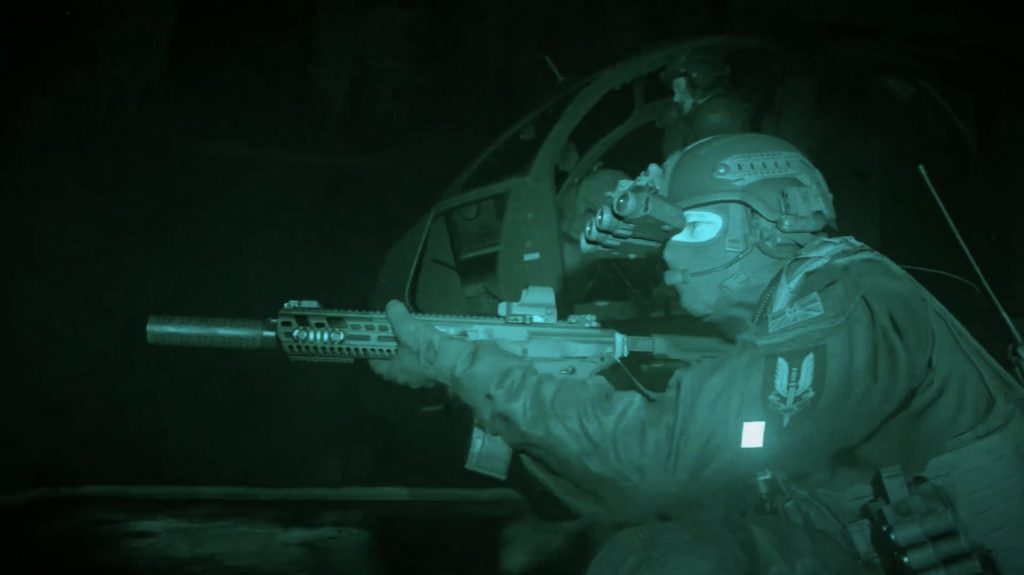 While Infinity Ward provided no explanation as to why they made this decision, Gamespot speculated that this is due to the fundamental differences in the way the night maps play out. You are unable to aim down sights on night maps, players have to rely on a laser attachment to aim, and the sheer fact that your vision is impaired by the goggles due to the green filter that's applied over everything, means that for many players, night maps may be less desirable.
The decision to remove the night maps from general rotation, and placing them in a separate playlist, is a smart and accommodative move on Infinity Ward's part. It's just a shame that one of the newest and biggest changes brought to the franchise isn't available on launch day. Call of Duty: Modern warfare released today to positive reviews from both critics and players.
KitGuru says: Have you picked up Modern Warfare? Do you wish the night maps had been included at launch? Is the decision to put the maps in a separate playlist a smart move, or could it potentially lead to longer waiting times for night mode matches? Let us know down below.