AMD have been in charge of the DX11 battlefield since their HD5000 series cards were released last year. It took nVidia many more months to come to market with competitive solutions and while their GTX480 and GTX470 received a half hearted welcome, the GTX460 has literally taken the mid market by storm. Many partners have released custom solutions with enhanced coolers and clock speeds. The new AMD HD6870 has been released to tackle the GTX460's domination with similar pricing levels.
Firstly we need to address the naming conventions, because many enthusiasts have gotten a little confused.  The HD6870 isn't a direct replacement for the HD5870 – AMD's goal was to deliver similar levels of performance from the HD6870 but at a much lower price. The serious high end HD6900 cards are due for release in November.
The HD5870 first hit the market at £350, while the HD6870 will cost less than £199 … an incredible pricepoint achievement if the new AMD hardware can go head to head with the giant killing GTX460 – the source of this pricing war.
The 'Barts' codenamed products are aimed at the sub $250 market, while the forthcoming 'Cayman' and 'Antilles' are higher end and significantly more expensive.
| | |
| --- | --- |
| | HIS HD6870 |
| Core Clock Speed | 900mhz |
| Stream Processors | 1120 |
| ROPs | 32 |
| Frame Buffer | 1GB GDDR5 |
| Compute Power | 2.0 TFLOPs |
| Memory Width/Speed | 256bit, 4.2GBPS |
| Idle/Load Board Power | 19W/151W |
| Power Connectors | Dual 6 Pin |
| Display Outputs | 2xDVI + 2x mDP + 1 HDMI |
The new 6800 series has seen hardware architecture changes with a focus on strengthening tessellation and geometry throughput. Avid readers of KitGuru will have seen over recent months that nVidia Fermi hardware has been leading the way in titles such as UniGine Heaven Benchmark, a synthetic test which relies heavily on Tessellation performance.
The 6800 series has a reconfigured core design which offers up to 2.0 TeraFLOPS and 24 Gigapixels per second performance. The command processor is linked to the graphics engine as seen in the diagram above, with the new generation 7 Tessellator. The Dual rasterizers and 12-14 SIMD engines tied to a 256 bit GDDR5 memory interface help to improve performance beyond the levels of the last generation, while using 25% less silicon.
| | | |
| --- | --- | --- |
| | AMD HD5850 | AMD HD6870 |
| Die Size | 334 mm2 | 255mm2 |
| Transistors | 2.15 billion | 1.7 billion |
| Memory Bandwidth | 153.6GB/sec | 134.4 GB/sec |
| Geometry Throughput | 725 million polygons/sec | 900 million polygons/sec |
| SIMD Engines | 18 | 14 |
| Stream Processors | 1440 | 1120 |
| Texture Units | 72 | 56 |
| Z/Stencil ROPs | 128 | 128 |
| Colour ROPs | 32 | 32 |
| Max Board Power | 151W | 151W |
| Idle Power | 27W | 19W |
The table above shows a direct comparison against the HD5850 and HD6870. The HD6870 has less texture units, SIMD engines, Stream Processors with a lower memory bandwidth but the Geometry throughput has been significantly increases from 725 million polygons per second to 900 million polygons per second. The new design is more efficient and with the die shrink requires less power at idle.
Hardware Tessellator Progression

Generation 1

ATI Radeon 8500

Fixed Function PN Triangles (TRUFORM)

Generation 2

Microsoft Xbox 360

Displacement mapping, adaptive tessellation

Generation 3

AMD Radeon HD2000 family

Dirext X 10 compatibility

Generation 4

AMD Radeon HD 3000 family

Direct X 10.1 compatibility

Generation 5

AMD Radeon HD 4000 family

Performance Enhancements

Generation 6

AMD Radeon HD 5000 family

Direct X 11 compatibility

Generation 7

AMD Radeon HD 6800 Series

Improved Thread Management and buffering
The updated Tessellation unit, called 'Generation 7' brings new thread management capabilities as well as buffering enhancements to the table. This means that performance is increased by up to two times when directly compared to the HD5000 series. This should mean that AMD are closely competitive with similarly priced nVidia Fermi hardware, we will look at performance later in this article. AMD's internal testing shows that the HD6870 achieves twice the tessellation performance of the HD5870.
Tessellation is a hotly discussed topic right now, and it is a bone of contention between nVidia and AMD. Our recent interview with Richard Huddy opened a few eyes, as he said "nVidia is pushing a single message and that's tessellation. Tessellation is about enriching detail, and that's a good thing, but nVidia is pushing to get as much tessellation as possible into everything. With artificial tests like Stone Giant, which was paid for by nVidia, tessellation can be done down to the single pixel level. Even though that pixel can't be broken away from the 3 other pixels in its quad. Doing additional processing for each pixel in a group of 4 and then throwing 75% of that work away is just sad."
AMD's stance on this is "Tessellating the Right Way" – which means a focus on the most efficient tessellation usage models with 16 pixels per polygon combining solid image quality with high levels of performance. Adaptive Tessellation is how they want to approach it, using high levels for objects close to the front of the screen (and in eye shot of the gamers) and then switch to lower levels for distant and simple objects to help improve performance while  avoiding geometry aliasing problems.
The image above was captured from Alien V Predator and showcases the new Morphological Anti-Aliasing technique from AMD which is a post process filtering technique accelerated with DirectCompute. It delivers full scene anti Aliasing and it is not limited to polygon edges or alpha tested surfaces. The system is faster than super sampling with similar performance levels to edge detect CFAA, but it applies to all edges. This can be enabled from Catalyst Control Center and is compatible with any Direct X 9/10/11 supported application.
Anistrophic Filtering has also been fine tuned and enhanced with a newly refined algorithm in place. It addresses visible discontinuities in very noisy textures offering smoother transitions between filter levels. It also maintains full performance and angle independence.
True to form, the HIS cards are supplied in a long shaped box. The excalibur style sword takes centerstage on the front of the box, along with the basic specifications.
The bundle includes literature, a Crossfire connector, vga adapter and some power converter cables.
The HIS HD6870, as with all launch HD6870's is based around the AMD reference design.
The HIS HD6870 supports 2x mini DP (1.2), HDMI 1.4a, and 2x DL-DVI and SL-DVI connectors. It requires two 6 pin power connectors to operate. This card will expel hot air out the back of the chassis.
The reference HD6870 cooler is quite substantial, with a copper block running out to several small heatpipes. The fan is positioned on the far side so it forces air across the heatsink and out the rear of the case.
Two HIS HD6870's in our system, running in CrossfireX.
A GPUZ overview of the hardware. The HIS HD6870 is running at the reference clocks of 900mhz core and 1050mhz (4200mhz effective) via GDDR5 memory.
For the review today we have built a strong system which we feel would fit in well with the audience purchasing these cards. We are using a Core i7 950 Quad Core CPU with 6GB of DDR3 memory. We have applied a moderate overclock to the processor because we know you guys never run anything at reference speeds!
We are also going to limit testing to 1920×1080 (1080) and 1920×1200 as less than 1% of the enthusiast user base reading this will have a 30 inch screen – this will address the widest possible audience.
Test System: Validation here.

HIS HD6870
Other cards:
eVGA GTX460 FTW (850/1000)
nVidia GTX460 Talon Attack (1000/1000 & 810/975)
AMD Reference HD6850 (775/1000)
AMD Reference HD5870 (850/1200)
AMD Reference HD5850 (725/1000)
AMD Reference HD5770 (850/1200)
nVidia Reference GTX460 (675/900)
eVGA GTX460 768MB SC (763/950)
nVidia Reference GTX 460 768MB (675/900)
XFX HD5830 XXX (840/1125)
nVidia Reference GTS 450 (850/1000)
XFX HD5750 XXX (740/1200)
AMD reference HD5750 (700/1150)
Other Hardware:
Processor: Intel Core i7 950 @ 3.6ghz
Cooler: Arctic Cooling Freezer 13
Motherboard: ASRock X58 Extreme 6
Memory: Crucial Ballistix Tracer 1600mhz 6GB (3x2GB)
Power Supply: Thermaltake 750W Toughpower Grand
Chassis: Cooler Master CM 690 II
Monitor: Dell Ultrasharp U2410 (A00)
Software:
Windows 7 Ultimate 64 bit
Unigine Heaven Benchmark
3DMark Vantage
HQV Benchmark
Catalyst 10.9 & 10.10 Driver (12th October WHQL) /ati_catalyst_10.9a_appprofile
Fraps Professional
Steam Client
FurMark
Forceware 260.89 beta
Tessmark
Shader Toy
Technical Monitoring and Test Equipment:
Keithley Integra unit
Thermal Diodes
Raytek Laser Temp Gun 3i LSRC/MT4 Mini Temp
Extech digital sound level meter & SkyTronic DSL 2 Digital Sound Level Meter
Games:
Resident Evil 5
Lost Planet 2
Far Cry 2
Tom Clancy H.A.W.X.
Metro 2033
Alien V Predator
Mafia 2
All the latest BIOS updates and drivers are used during testing. We perform under real world conditions, meaning KitGuru tests all games across five closely matched runs and average out the results to get an accurate median figure.
Unigine provides an interesting way to test hardware. It can be easily adapted to various projects due to its elaborated software design and flexible toolset. A lot of their customers claim that they have never seen such extremely-effective code, which is so easy to understand.
Heaven Benchmark is a DirectX 11 GPU benchmark based on advanced Unigine engine from Unigine Corp. It reveals the enchanting magic of floating islands with a tiny village hidden in the cloudy skies. Interactive mode provides emerging experience of exploring the intricate world of steampunk.
Efficient and well-architected framework makes Unigine highly scalable:
Multiple API (DirectX 9 / DirectX 10 / DirectX 11 / OpenGL) render
Cross-platform: MS Windows (XP, Vista, Windows 7) / Linux
Full support of 32bit and 64bit systems
Multicore CPU support
Little / big endian support (ready for game consoles)
Powerful C++ API
Comprehensive performance profiling system
Flexible XML-based data structures
1080p is a standard resolution we use with the Heaven Benchmark on all graphics cards, this means all review results are comparible throughout previous months.
Shaders are set to high, Tessellation to normal, anistrophy to 4 and Anti Aliasing is disabled.
The new architecture and drivers have helped AMD reap the performance awards, with the reference clocked HIS HD6870 outperforming the eVGA GTX460 FTW in SLI, by around 1.5 fps. The single HD6870 card delivers more performance than the HD5870 which is a great achievement considering the price differences.
Futuremark released 3DMark Vantage, on April 28, 2008. It is a benchmark based upon DirectX 10, and therefore will only run under Windows Vista (Service Pack 1 is stated as a requirement) and Windows 7.  This is the first edition where the feature-restricted, free of charge version could not be used any number of times. 1280×1024 resolution was used with performance settings.
The HIS HD6870 in CFx outperforms even the heavily overclocked eVGA GTX460 cards in SLI. A final score of 26,665 is fantastic. The single card scores around 15,722 which is around 300 points higher than the MSI GTX460 Talon Attack we reviewed recently.
Aliens V Predator has proved to be a big seller since the release and Sega have taken the franchise into new territory after taking it from Sierra. AVP is a Direct X 11 supported title and delivers not only advanced shadow rendering but high quality tessellation for the cards on test today.
To test the cards we used a 1080p resolution with DX11, Texture Quality Very High, MSAA Samples 1, 16 af, ambient occulsion on, shadow complexity high, motion blur on. We use this with most of our graphics card testing so cards are comparible throughout reviews.
The HIS HD6870 really delivers the goods with the AvP engine, scoring 92 fps. The minimum frame result is 12 fps higher than the eVGA GTX460 FTW Sli cards which is very impressive.
The single HIS HD6870 scores slightly more more than the single eVGA GTX460 FTW card and outperforms the previous generation HD5850 by a couple of frames.
Far Cry 2 (commonly abbreviated as "FC2 or "fc2″) is an open-ended first-person shooter developed by Ubisoft Montreal and published by Ubisoft. It was released on October 21, 2008 in North America and on October 23, 2008 in Europe and Australia. It was made available on Steam on October 22, 2008. Crytek, the developers of the original game, were not involved in the development of Far Cry 2.
Ubisoft has marketed Far Cry 2 as the true sequel to Far Cry, though the sequel has very few noticeable similarities to the original game. Instead, it features completely new characters and setting, as well as a new style of gameplay that allows the player greater freedom to explore different African landscapes such as deserts, jungles, and savannas. The game takes place in a modern-day East African nation in a state of anarchy and civil war. The player takes control of a mercenary on a lengthy journey to locate and assassinate "The Jackal," a notorious arms dealer.
Far Cry 2 is still a popular game and the open world environment can be taxing on even the latest hardware available today.
Our settings: 1920×1200 (60Hz), D3D10, Fixed Time Step(No), Disable Artificial Intelligence(No), Full Screen, Anti-Aliasing(4x), VSync(No), Overall Quality(Optimal), Vegetation(High), Shading(High), Terrain(High), Geometry(High), Post FX(High), Texture(High), Shadow(High), Ambient(High), Hdr(Yes), Bloom(Yes), Fire(Very High), Physics(Very High), RealTrees(Very High).
The HIS HD6870 in Crossfire manages to outperform the eVGA GTX460 FTW Sli by 4 fps. The Single card is also slightly faster than the GTX460 and we are noticing very impressive Crossfire scaling with this particular engine.
Lost Planet 2 is a third-person shooter video game developed and published by Capcom. The game is the sequel to Lost Planet: Extreme Condition which is also made by Capcom, taking place ten years after the events of the first game, on the same fictional planet. The story takes place back on E.D.N. III 10 years after the events of the first game. The snow has melted to reveal jungles and more tropical areas that have taken the place of more frozen regions. The plot begins with Mercenaries fighting against Jungle Pirates.
After destroying a mine, the Mercenaries continue on to evacuate the area, in which a Category-G Akrid appears and attacks them. After being rescued, they find out their evacuation point (Where the Category-G appeared) was a set-up and no pick up team awaited them. Lost Planet 2 runs on the MT-Framework 2.0, an updated version of the engine used in several Capcom-developed games.
We are testing in DX11 mode.
The HIS HD6870 in Crossfire scores around 80 fps, 2fps less than the GTX460 FTW in Sli. The single HIS HD6870 outperforms the GTX460 by a couple of frames per second but lags a little behind the overclocked editions.
Mafia II is a gritty drama which chronicles the rise of World War II veteran Vito Scaletta, the son of Sicilian immigrants. As the game progresses, Vito will join the Falcone Crime Family and become a made man. There are 15 chapters in the game, connected into one storyline.
We tested at 1080p with fullscreen: on, antialiasing:on , Anisotrophic filtering: 16x, Shadow Quality: High, Ambient Occlusion: on, Geometry Detail: High and APEX PhysX: off.
Again, the HD6870 Crossfire configuration leads the pack by a couple of frames per second over the GTX460 FTW. The single HIS HD6870 slightly outperforms the HD5870 which gives a good indication that the new architecture is really helping improve real world performance.
The makers of Metro 2033 – 4A Games was founded by people who split off from GSC Game World a year before the release of S.T.A.L.K.E.R.: Shadow of Chernobyl, in particular Oles' Shiskovtsov and Aleksandr Maksimchuk, the programmers who worked on the development of X-Ray engine used in the S.T.A.L.K.E.R. series. The game utilizes multi-platform 4A Engine, running on Xbox 360, PlayStation 3, and Microsoft Windows. There is some contention regarding whether the engine is based on the pre-release X-Ray engine (as claimed by Sergiy Grygorovych, the founder of GSC Game World, as well as users who have seen the 4A Engine SDK screenshots, citing visual similarities, shared resources, and technical evaluation of the pre-release 4A Engine demo conducted at the request of GSC Game World), or whether the engine is an original development (as claimed by 4A Games and Oles' Shiskovtsov in particular, who claims it would have been impractical to retrofit the X-ray engine with console support). 4A Engine features Nvidia PhysX support, enhanced AI, and a console SDK for Xbox 360. The PC version includes exclusive features such as DirectX 11 support and has been described as "a love letter to PC gamers" because of the developers' choice to "make the PC version [especially] phenomenal".
We tested at 1920×1080 with settings on default 'normal'
Metro 2033 is a very demanding engine and the eVGA GTX460 FTW battles against the HIS HD6870 Crossfire solution for the top spot. The AMD cards manage to deliver 2 fps more in our test section. The single card is closely matched to the HD5870, delivering almost identical performance.
Resident Evil 5, known in Japan as Biohazard 5, is a survival horror third-person shooter video game developed and published by Capcom. The game is the seventh installment in the Resident Evil survival horror series, and was released on March 5, 2009 in Japan and on March 13, 2009 in North America and Europe for the PlayStation 3 and Xbox 360. A Windows version of the game was released on September 15, 2009 in North America, September 17 in Japan and September 18 in Europe. Resident Evil 5 revolves around Chris Redfield and Sheva Alomar as they investigate a terrorist threat in Kijuju, a fictional town in Africa.
Within its first three weeks of release, the game sold over 2 million units worldwide and became the best-selling game of the franchise in the United Kingdom. As of December, 2009, Resident Evil 5 has sold 5.3 million copies worldwide since launch, becoming the best selling Resident Evil game ever made.
The HIS HD6870 in Crossfire leads the scoring pack with around 125 fps average. The eVGA GTX460 FTW Sli is only a few frames behind. The Single HD6870 manages to outperform the single eVGA GTX460 FTW card by a couple of frames per second, but again it is close.
Tom Clancy HAWX is set in the same universe as Tom Clancy's Ghost Recon Advanced Warfighter; as Captain Scott Mitchell, the Ghost leader, is featured in a few missions of the missions. Plot elements are carried over from other Tom Clancy games such as the missile defense system found in Tom Clancy's EndWar. G4′s interview with H.A.W.X's lead designer Thomas Simon reveals that the game takes place in between Tom Clancy's Ghost Recon Advanced Warfighter 2 and Tom Clancy's EndWar.
The player begins the game in 2014 as the player assumes the role of former U.S. Air Force pilot, David Crenshaw, who is part of an elite unit called H.A.W.X ("High Altitude Warfare eXperimental squadron"), provides fire-support missions for the Ghost team carrying out covert operations in Ciudad Juárez, Mexico. However, shortly after the mission, the Air Force decides to deactivate the H.A.W.X squadron and its pilots, including Crenshaw, are recruited into the PMC Artemis Global Security.
We are testing : DX 10.1 with shadows high, sun shafts high, ambient occlusion (SSAO) very high. view distance high, forest high, environment high, texture quality high, HDR on, Engine heat on and DOF on.
HD6870 scaling in Tom Clancy HAWX is very good however the eVGA GTX460 FTW manages to outperform the Crossfire solution by a considerable margin. In single mode the HD6870 scores around the same as the MSI GTX460 Talon Attack which is impressive.
Distributed Computing Technologies Inc. (Distributed.net) is a worldwide distributed computing effort that is attempting to solve large scale compute-intensive projects, by utilizing the combined idle processing cycles of member computers.
RC5-72 is a security-based encryption key project and is a competition to test the security and strength of 72-bit RC5 encryption keys. Packets are fetched from the server via the client, the cruncher tests each packet block of keys and sends the data back to the server. User statistics are logged on the stats server.
The 6800 architecture is way out in front with this particular test.
This new GPU tool, called TessMark, is small synthetic graphics benchmark focused on one of the main features of Direct3D 11 and OpenGL 4 capable cards, focusing on GPU tessellation.
Like Unigine Heaven, TessMark allows to select the level of tessellation. The small difference is that TessMark offers four different levels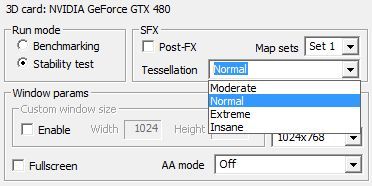 moderate = tessellation factor of 8
normal = tessellation factor of 16
extreme = tessellation factor of 32
insane = tessellation factor of 64
Moderate and normal levels are levels we'll find in real world applications like games. Extreme and insane levels are not really realistic 'real world' tests. We are using the normal settings today.
We were surprised to see such staggering performance from the reference and overclocked GTX460 hardware. We spoke with Jerome from Geeks3d.com who said that 'TessMark is focused only on the tessellation engine of the DX11 graphics cards'.
AMD told us that this benchmark doesn't mirror a 'real game' situation at all, but we felt it would be interesting to include, even if it isn't a real world style benchmark.
ShaderToyMark is an OpenGL benchmark, developed with GeeXLab, and focused on pixel shaders only.  ShaderToyMark? is a WebGL tool for testing GLSL shaders. Shadertoy utilises several of these shaders running at the same time in the same 3D window.
The contributors of Shader Toy are all famous demomakers and their shaders are real gems. It's just amazing to see what can clever people do with some sin/cos and other math tricks. ShaderToyMark can be seen as a modest tribute to their fantastic and sometime unreal work.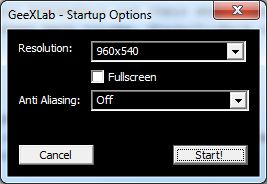 All cards deliver high frame rates with this benchmark. The HD6870 trails the overclocked eVGA FTW, but beats the reference clocked card.
HQV Benchmark 2.0 is an updated version of the original tool and it consists of various video clips and test patterns which are designed to evalute motion correction, de-interlacing, decoding, noise reduction, detail enhancement and film cadence detection.
There are two versions of the program, standard definition on DVD and high definition on Bluray. As our audience will be concentrating on HD content so will we.
This has a total of 39 video tests which is increased from 23 in the original and the scoring is also up from a total of 130 to 210. As hardware and software gets more complicated, the software has been tuned to make sure we can thoroughly maximise our analysis.
Read our initial analysis over here.
| | |
| --- | --- |
| | HIS HD6870 |
| Dial | 4 |
| Dial with static pattern | 5 |
| Gray Bars | 5 |
| Violin | 5 |
| Stadium 2:2 | 5 |
| Stadium 3:2 | 5 |
| Horizontal Text Scroll | 5 |
| Vertical Text Scroll | 5 |
| Transition to 3:2 Lock | 5 |
| Transition to 2:2 Lock | 0 |
| 2:2:2:4 24 FPS DVCAM Video | 5 |
| 2:3:3:2 24 FPS DVCam Video | 5 |
| 3:2:3:2:2 24 FOS Vari-Speed | 5 |
| 5:5 FPS Animation | 5 |
| 6:4 12 FPS Animation | 5 |
| 8:7 8 FPS Animation | 5 |
| Interlace Chroma Problem (ICP) | 5 |
| Chroma Upsampling Error (CUE) | 5 |
| Random Noise: Sailboat | 5 |
| Random Noise: Flower | 5 |
| Random Noise: Sunrise | 5 |
| Random Noise: Harbour Night | 5 |
| Scrolling Text | 5 |
| Roller Coaster | 5 |
| Ferris Wheel | 5 |
| Bridge Traffic | 5 |
| Text Pattern/ Scrolling Text | 5 |
| Roller Coaster | 5 |
| Ferris Wheel | 5 |
| Bridge Traffic | 5 |
| Luminance Frequency Bands | 5 |
| Chrominance Frequency Bands | 5 |
| Vanishing Text | 5 |
| Resolution Enhancement | 15 |
| Theme Park | 5 |
| Driftwood | 5 |
| Ferris Wheel | 5 |
| Skin Tones | 7 |
| Total | 196 |
The image quality with Catalyst 10.10 is the best yet, as the driftwood test scores 5 now instead of 2 points, bringing the total to 196 points.
To test power consumption today we are using a Keithley Integra unit and we measure power consumption from the VGA card inputs, not the system wide drain. The best way to get maximum load results is by using Furmark, and even though it is not indicative of a real world situation it shows the limits the card can theoretically demand. The 'gaming' results are measured when playing Crysis Warhead and is a more valuable result to take from this.
The power consumption of the HD6800 series is noticeably less than the overclocked GTX460.
The tests were performed in a controlled air conditioned room with temperatures maintained at a constant 25c – a comfortable environment for the majority of people reading this.
Idle temperatures were measured after sitting at the desktop for 30 minutes. Load measurements were acquired by playing Crysis Warhead for 30 minutes and measuring the peak temperature. We also have included Furmark results, recording maximum temperatures throughout a 30 minute stress test. All fan settings were left on automatic.
The HD6870 is a reference design (with the standard AMD cooler) and as such we don't expect wonderful results. The final figures are still fairly decent, although the load temperature under Furmark is a little on the high side.
Return to ambient is a feature we have recently added to our reviews … we measure the time it takes for a solution to return to idle temperatures, immediately after full load. The faster the time, the better the cooler – for example a Noctua NH D14 cooler will return an Intel processor to idle temperatures much faster than a reference cooler. This is a good indication of how quickly a heatsink can dissipate heat.
The HIS HD6870 reference cooler takes around 25 seconds to return the core to idle temperatures, which is a little longer than the other HD6870's in our labs. We did notice however that noise levels were slightly lower, however more on this shortly.
Recently we have changed our method of measuring noise levels. We have built a system inside a Lian Li chassis with no case fans and have used a fanless cooler on our CPU. We are using a heatpipe based passive power supply and an Intel SSD to keep noise levels to a minimum. The motherboard is also passively cooled. This gives us a build with completely passive cooling and it means we can measure noise of just the graphics card inside the system when we run looped 3dMark tests. Ambient noise in the room is around 20-25dBa. We measure from a distance of around 1 meter from the chassis and 4 foot from the ground to mirror a real world situation.
Why do this? Well this means we can eliminate secondary noise pollution in the test room and concentrate on only the video card. It also brings us slightly closer to industry standards, such as DIN 45635.
KitGuru noise guide
10dBA – Normal Breathing/Rustling Leaves
20-25dBA – Whisper
30dBA – High Quality Computer fan
40dBA – A Bubbling Brook, or a Refridgerator
50dBA – Normal Conversation
60dBA – Laughter
70dBA – Vacuum Cleaner or Hairdryer
80dBA – City Traffic or a Garbage Disposal
90dBA – Motorcycle or Lawnmower
100dBA – MP3 player at maximum output
110dBA – Orchestra
120dBA – Front row rock concert/Jet Engine
130dBA – Threshold of Pain
140dBA – Military Jet takeoff/Gunshot (close range)
160dBA – Instant Perforation of eardrum
The HIS HD6870 may run a little hotter than the other HD6870's we have tested, however the noise levels are markedly lower, 3dBa under Furmark load for instance. The HIS fan profile is less aggressive to compensate for the distinctly average reference cooling solution.
Overclocking on reference boards indicates potential speeds a few weeks down the line when AMD partners release their own overclocked solutions with improved coolers and bios configurations.
Our overclocking tests were reasonably successful, although we didnt find huge overhead on the cores, with one card hitting 940mhz and the other 950mhz: 40mhz and 50mhz over reference speeds respectively.
The memory managed to peak at 1140mhz and 1150mhz: 90mhz and 100mhz over reference speeds.
We then wanted to run some tests with our overclocked results, settling on 940mhz core and 1140mhz memory for the final CrossfireX settings.
The overclock results are healthy, Unigine Heaven Benchmark shows a 4fps increase in Crossfire X and 3DMark Vantage scales with 300/600 points extra points in single and dual card mode respectively.
The HIS HD6870 is a capable card which is going to retail around £199 inc vat, a strong price point which puts it head to head against the faster overclocked GTX 460's on the market. We haven't given it an easy time today as it was in the ring with the eVGA GTX460 FTW and the MSI GTX460 Talon Attack, two of the fastest mid range cards on the market.
The HD6870 is a clear performance leader and some credit has to go to the AMD driver development team who have managed to achieve high levels of scaling under Crossfire conditions. In our testing the HIS HD6870 was always at the top of the pack, sometimes leading the way, and on occasion just slightly behind the overclocked GTX460 SLI configurations.
The only disappointment, and its not exclusive to HIS right now is the reference cooler used on the HD6870. Clearly HIS have noticed it is louder than they wanted as they have tweaked the fan settings to offer reduced noise levels at the expensive of slightly increased temperatures under load. We aren't complaining however because mid 80's (celcius) isnt a critical zone and we find it difficult listening to an Apache copter for a long period of time.
The HD6870 is pretty close to the limit, as our overclocking experiences were only moderate, achieving 50MHz more on the core. Memory overclocking was more positive, reaching a final figure of 1,150MHz (4,600MHz effective).
We like this card, the pricing is good and performance out of the box is killer. While it isn't breaking new performance records, it is able to handle overclocked GTX460's while offering excellent scaling in CrossFireX if you fancy an upgrade later. When compared to the HD5000 series the pricing really is hard to fault.
KitGuru says: An excellent card, great with DX9, DX10 and DX11 games. We're really looking forward to future solutions with improved, third party coolers.