After months of rumours and leaks surrounding Apple's self-driving car plans, one has finally been spotted on public roads. A couple of weeks back, Apple secured permission to test its autonomous car technology in California and now, people have spotted it in action.
As reported by Bloomberg today, Apple is using a Lexus RX450H SUV kitted out with a bunch of sensors for its tests. According to a source who saw the vehicle and took photos, these sensors include a 64-channel Lidar, two radars and a bunch of cameras. These are sensors bought straight from suppliers and repurposed for self-driving tech, rather than custom sensors built by Apple itself.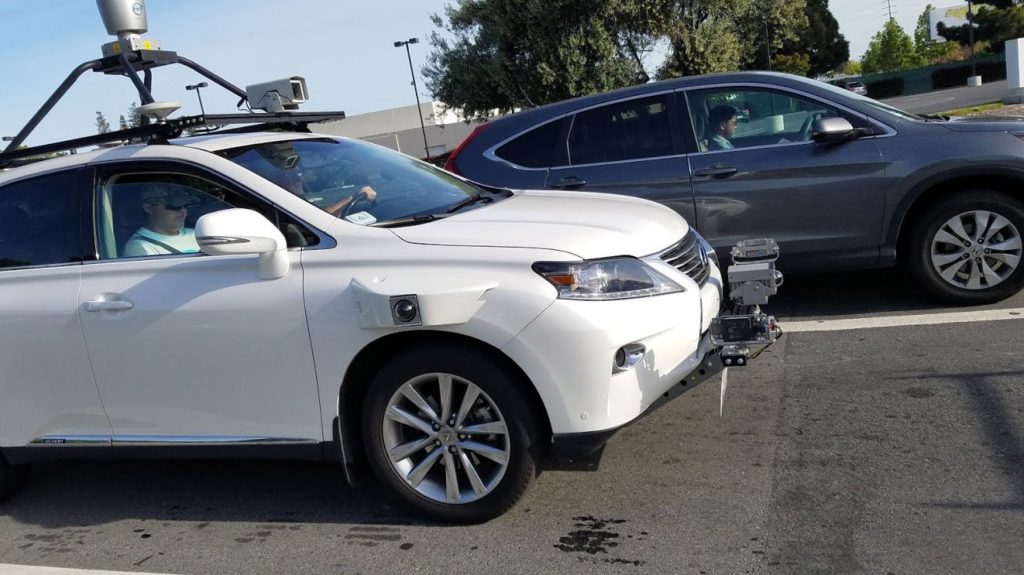 Image Source: Bloomberg
As you would expect, the car was spotted in California, where around 30 other companies currently have clearance to test self-driving cars. Apple's trials are taking place with three vehicles, which will be hitting the public roads regularly over the next few months.
These trials are similar to Google's own self-driving car tests, which have been taking place in California for a couple of years now.
KitGuru Says: Apple appears to be making progress, though it is clearly focussing on the software side of things for the time being, dialling back previous ambitions to build its own car from scratch.