Nokia Corp. said late last week that it will make an important announcement about its future on the 17th of November, 2014. The statement re-launched a series of rumours and speculations that the company plans to re-enter the market of smartphones with a device powered by Google Android operating system.
Although Microsoft acquired all smartphone-related assets, which includes technologies, facilities, development teams as well as sales and marketing teams, from Nokia earlier this year, it looks like the Finland-based company retained certain designers and engineers. MyDrivers, a Chinese high-tech news web-site, reports that developers of the Nokia N9 smartphone are working on a new Nokia handset that will be powered by Google Android.
The smartphone is projected to be manufactured by a contract maker of consumer electronics, but it is unclear when exactly the new product is to hit the market.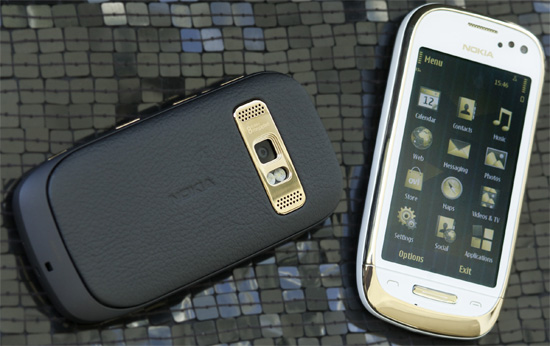 In the past Nokia was not interested in developing Android-based handsets since it wanted to differentiate itself from other makers. While the company most probably could develop a smartphone today and even produce it at Foxconn, Quanta or Pegatron, the company does not have sales teams and channels at the moment. Therefore, Nokia's abilities to sell smartphones today seem to be limited.
Nokia U.S. said on Twitter last Friday that it planned to make a big announcement on the 17th of November, 2014.
"Want to know how the #Nokia story continues? Find out with the @nokia team from Nov 17th," the Tweet reads.
Nokia did not comment on the news-story.
Discuss on our Facebook page, HERE.
KitGuru Says: It is highly doubtful that Nokia retained the team, which developed the Nokia N9 handset. As a result, it is doubtful that the company plans to re-enter the smartphone market this year.