Qualcomm, the world's largest supplier of application processors for mobile devices, this week confirmed unofficial information that it is working on high-performance system-on-chips for the emerging market of micro-servers based on ARM-architecture processors.
"We are engaged with customers," said Steve Mollenkopf, chief executive officer of Qualcomm, during a meeting with investors and financial analysts in New York, reports the Wall Street Journal, "It will take us a while to build this business, but we think it is an interesting opportunity going forward."
While Qualcomm did not reveal any names of its potential customers, it demonstrated a video quoting Jay Parikh, vice president of infrastructure engineering at Facebook, expressing excitement at the prospect of Qualcomm joining its potential suppliers of server chips.
"Qualcomm-based ARM servers gives us the ability to rethink the way that we have built certain parts of our infrastructure," said Mr. Parikh.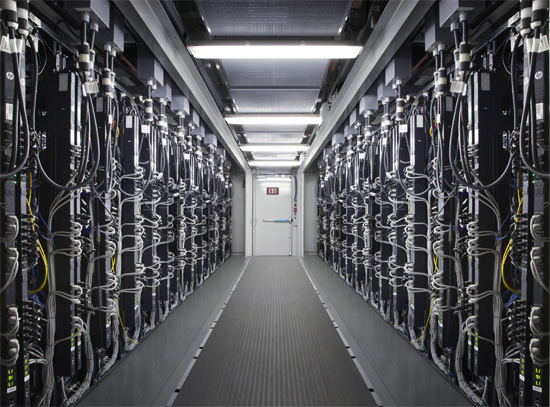 Qualcomm not only builds system-on-chips based on intellectual property it licenses from ARM Holdings and other companies, but develops a wide array of building blocks itself, something that should uniquely position the company on the new market.
Qualcomm designs its own general-purpose processing cores (based on ARMv7 and ARMv8 instruction sets) that offer higher performance than industry-standard Cortex-A cores offered by ARM and integrated by multiple developers of application processors that compete against Qualcomm. High-performance general-purpose cores are a corner stone of any server and Qualcomm's experience here is very important.
The San Diego, California-based chip developer also designs its own mobile graphics processors that are integrated into its SoCs. Given the trend towards heterogeneous computing, own graphics IP will also be important for Qualcomm's server business.
Since the main differentiators on the market of micro-servers are going to be performance and tight integration, it is a good thing that Qualcomm is working on server-class chips in general. High-performance cores developed for servers will eventually migrate to mobile SoCs and thus smartphones and tablets. As a result, Qualcomm-based mobile devices will likely offer even higher performance for applications in the future, which is a good news for the market and a bad news for competitors of Qualcomm who do not design their own cores.
While low-power system-on-chips for datacentres is potentially a very lucrative business, it is also going to be a very competitive segment. The market of micro-servers will be flooded by various processors based on ARM instruction-set by various makers. Among the companies developing server-class ARM-compatible SoCs are Advanced Micro Devices, Applied Micro Circuits Corp., Cavium, Marvell and many others. Qualcomm believes that the market of chips for micro-servers could generate $15 billion revenue by 2020.
The CEO of Qualcomm did not reveal any technical details about its server efforts.
Discuss on our Facebook page, HERE.
KitGuru Says: The first rumours about Qualcomm's server plans emerged years ago. Perhaps, the reason why the company is relatively late with its 64-bit application processors is the fact that its developers have been working on ARMv8 implementations that could scale from smartphones to tablets to datacentres.