Swatting has become something of an occupational hazard for popular Twitch and Youtube streamers. If their address is somehow leaked, there are a nefarious few around the world who have falsely called in armed police responses to their homes. It's very dangerous and can land those responsible in jail, but Twitch doesn't play around with those that make light of the practice either. In the case of one streamer, who faked his own swatting as celebration for reaching a subscriber milestone, his account has been banned.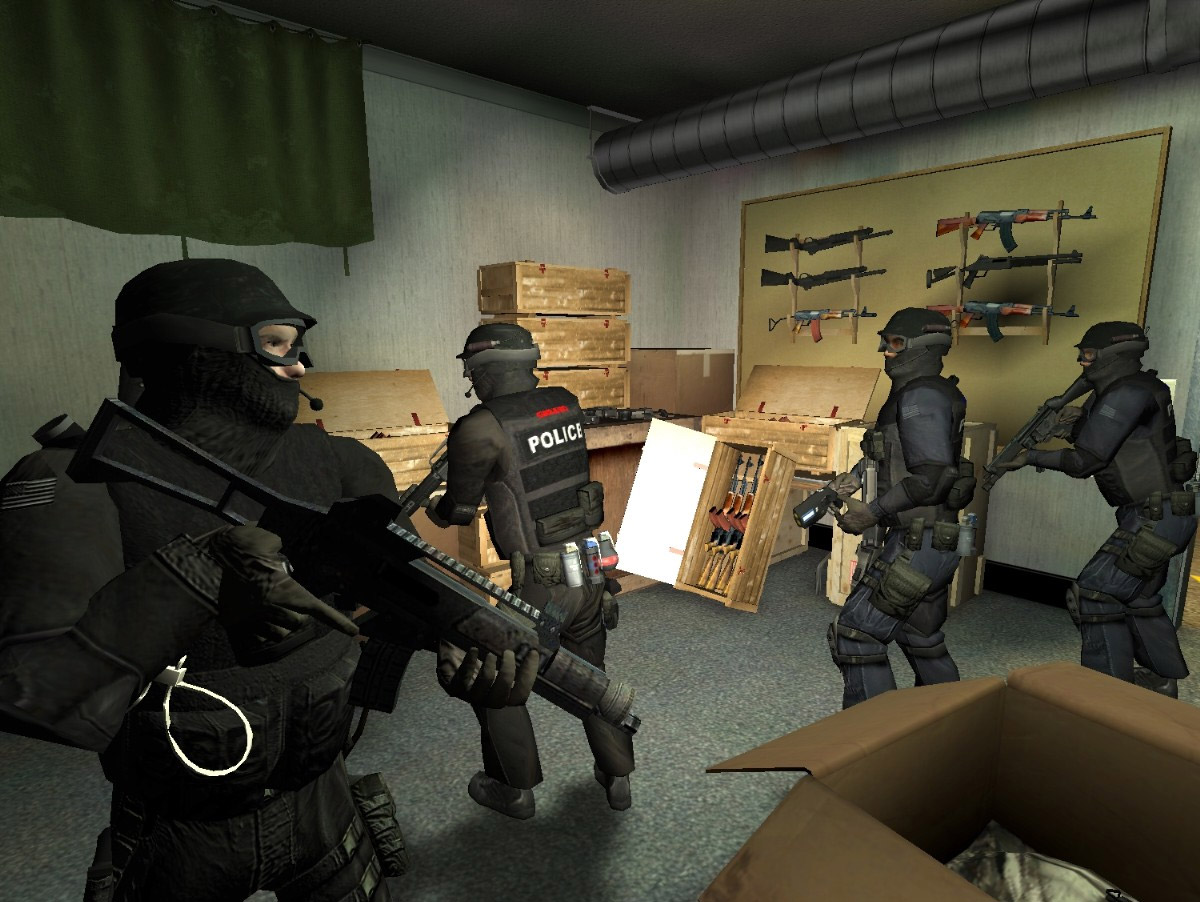 The swatters looked about as lifelike as the graphics in SWAT 4
The streamer in question was League of Legends player Trick2g, who took part in a 24-hour gaming event to celebrate his 800,000th subscriber coming on board. Towards the end of the stream however, two men burst in dressed as police, one of them clearly armed. They wrestle Trick2g to the floor and carry him off.
It was meant to be a fun way to close out the live-stream and it was admitted as a joke shortly afterwards by the streamer's management. But it still led to his account being banned.
NB. the 'swatting' begins at around the three minute mark.
[yframe url='http://www.youtube.com/watch?v=WAHN1g2MA_8′]
According to a followup statement from his management, although Twitch was informed of the fictitious nature of the event shortly after the ban, the site was adamant that the event broke it's terms of services. However it's not the only organisation that has reacted negatively to the event.
Several pro players and prominent members of the League of Legends community have also spoken out, calling the event juvenile and insensitive to those that have been swatted for real. These are countered though by a number of supporters who thought it was funny, even starting (as Kotaku points out) a #freetrick hashtag on Twitter in commemoration.
His management hasn't confirmed whether they will look to take the streamer elsewhere, or wait out the ban if it's a temporary one. They were however quite adamant that the faux-swatting was a joke and should be taken as such, suggesting that simply because some people felt offended, that it wasn't a cue to halt all attempts at comedy.
Discuss on our Facebook page, HERE.
KitGuru Says: This is a difficult one, as obviously swatting is terrible, but joking about it should be ok, no? As long as the attempt was to make people laugh?
Image source: Tothegame