An undisclosed maker of motherboards has already added mentions of AMD's upcoming accelerated processing units in the binary of its BIOS. It is highly likely that AMD's latest reference BIOS versions already include support of the company's future microprocessors. As a result, mentions of the chips migrate to commercial products.
Planet3DNow reports that the latest BIOS binary version PI 1.4 contains references to AMD's "Stoney Ridge" (ST) and "Bristol Ridge" (BR) accelerated processing units that are due next year. The addition of the processors to AMD's reference BIOS indicates that the company has already begun preparations for the launch of its new accelerated processing units.
Both "Bristol Ridge" and "Stoney Ridge" accelerated processing units will use all-new AM4 form-factor and will be made using an existing 28nm process technology. The "Bristol Ridge" integrates four "Excavator" cores, Radeon graphics based on the GCN 1.2 architecture, a dual-channel DDR4 memory controller as well as basic input/output capabilities. The "Stoney Ridge" is expected to sport two "Excavator" cores, AMD Radeon graphics with up to 192 stream processors, a single-channel DDR4 memory controller and basic I/O functions.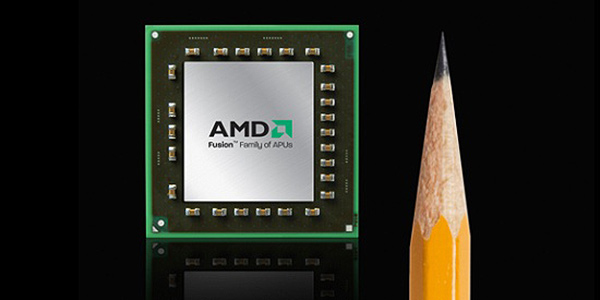 The "Bristol Ridge" processors are projected to hit the market in late Q2 or early Q3 2016. The chips will offer 10 to 15 per cent higher performance than current-generation "Kaveri" chips, hence, it will not be revolutionary at all. The "Stoney Ridge" is projected to emerge in late 2016 and will be aimed at low-cost PCs.
AMD did not comment on the news-story.
Discuss on our Facebook page, HERE.
KitGuru Says: If AMD adds support for "Bristol Ridge" and "Stoney Ridge" accelerated processing units in its reference BIOS versions, it is highly likely that the chips will actually be introduced. Since neither of APUs are game changers, it is not really important when AMD plans to introduce them. What is important is when the company intends to release its "Raven Ridge" APU with "Zen" cores and new-generation Radeon graphics adapter.