At Computex today, we caught up with Sharkoon. We have reviewed several Sharkoon peripherals in the past but at Computex this week, the focus was mainly on new PC cases. There are three new PC cases on the way in total from Sharkoon, hitting different price points. Beyond that though, there is also a new mechanical keyboard on the way aimed squarely at typists.
There are three PC cases here from Sharkoon. The TG5 comes equipped with a complete RGB lighting controller and will be coming at the end of Q3 this year. Non-RGB versions will be available in blue, red green and white from £69 and the end of June.
The AM5 is the cheapest option, coming in at £49 for the Acrylic version and £59 for 'silenced' version, which comes with sound dampening materials on the inside. Finally, the Ai7000 is Sharkoon's most premium option, with a large tempered glass side panel. This case will retail for £79.99 and will be available in Q3.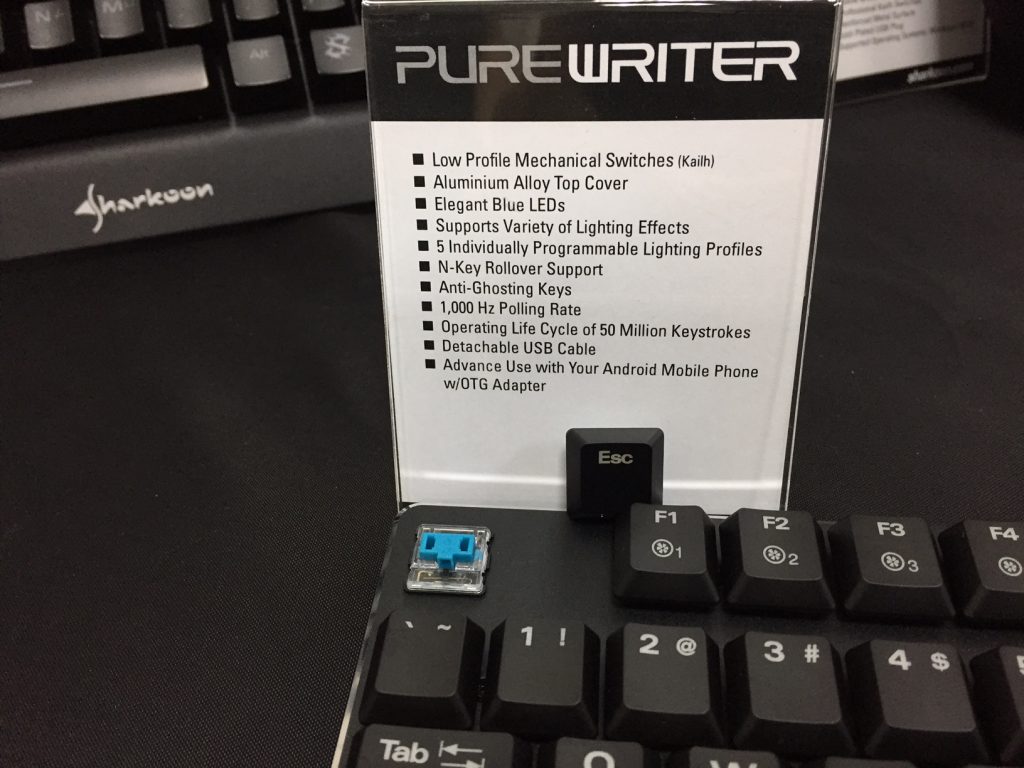 Finally, Sharkoon is also coming out with the 'PureWriter', a new mechanical keyboard using low-profile Kailh blue switches. Rather than being a gaming peripheral, this keyboard is aimed at typists who want to leave a small footprint on their desk. It's a ten-keyless board, so there is no numpad. While this isn't a gaming keyboard, it would work perfectly fine in games too.
This keyboard should release in July for around £79.99.
KitGuru Says:  I remember being pleasantly surprised by Sharkoon's mice a couple of years back. This time around, I am pleasantly surprised by the tempered glass side panel on the Ai7000. What do you guys think of Sharkoon's Computex booth this year?