There are two ways to approach any major sale. Get something that you've had your eye on for sometime for less money or use the money you've put aside to 'trade up' for something altogether better. After being voted the KitGuru reader's 'Reseller of the Year' in 2013 and 2014, where better than Overclockers to find out how the hottest date on the calendar is panning out. After a manic lunchtime at HQ, we caught up with OcUK's in-house professional magician, Steven Levitt, to find out what's been disappearing fastest on Black Friday.
Steven Levitt has delivered playing card magic at some major venues – including the Emirates Stadium in London. Today, the only cards flying around at OcUK were graphical in nature. So we asked, how's it been?
"Absolutely manic", said Steven. "Easily one of our busiest days ever".
As the light outside dims, Black Friday will be drawing to a close soon, so is that it? All over?
"No chance", he told us. "We placed more orders yesterday – which the warehouse crew are working hard to sort – and we're continuing to discount more products – right through to Cyber Monday. It's going to be a seriously long weekend!".
Yesterday's offers (some of which are already sold out) were pretty interesting, so we asked Steven for today's 'Top 10' and this is what he told us (in ascending price order):-
That's Steven's Top 10 dealt with. The only thing we'd add, right now, is a drop from £155.99 to £85.99 on an 8GB DDR4 kit from TeamGroup which is rated at 3,866MHz with a lifetime warranty.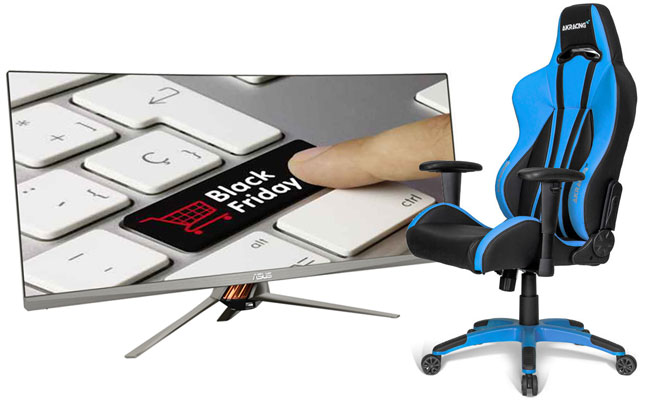 KitGuru says: Good run down from Steve. Right now a generously padded chair and ultra side screen would appear to be the best way to carry on monitoring the Black Friday deals as they flow toward Cyber Monday.