Multiplay's latest Insomnia event, i55, has a parking problem. It's not clear if it's just because it's become a victim of its own success, has been planned poorly, or a combination of the two, but there are thousands of people who have been unable to park near enough to the event. Most of those people are walking a mile or more to even reach the front door.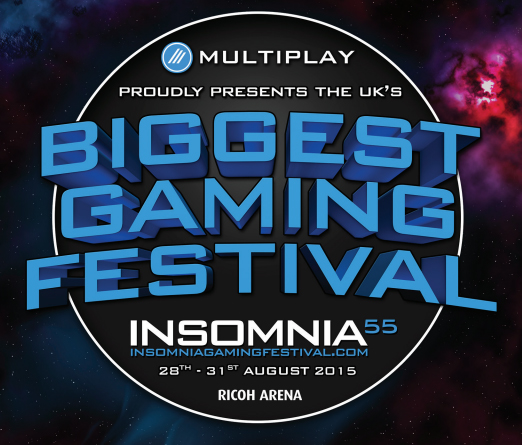 It might be the biggest, but it's not the most well provisioned
This might sound a little meloramatic, but spending upwards of 20 minutes walking to the arena and eventually, 20 minutes back again, on top of all the walking you're likely to do at an event like Insomnia, feels a little much. This would perhaps be understandable if indeed, Multiplay's events had simply become too big and were trying to cater to everyone, but it's difficult not to blame Multiplay and by proxy it's new owners, Game, for these problems.
Yes, BYOC and day visitors to these events do seem to have increased in number over the past year. The problem though comes from the fact that Multiplay has repeatedly reduced the amount of available parking.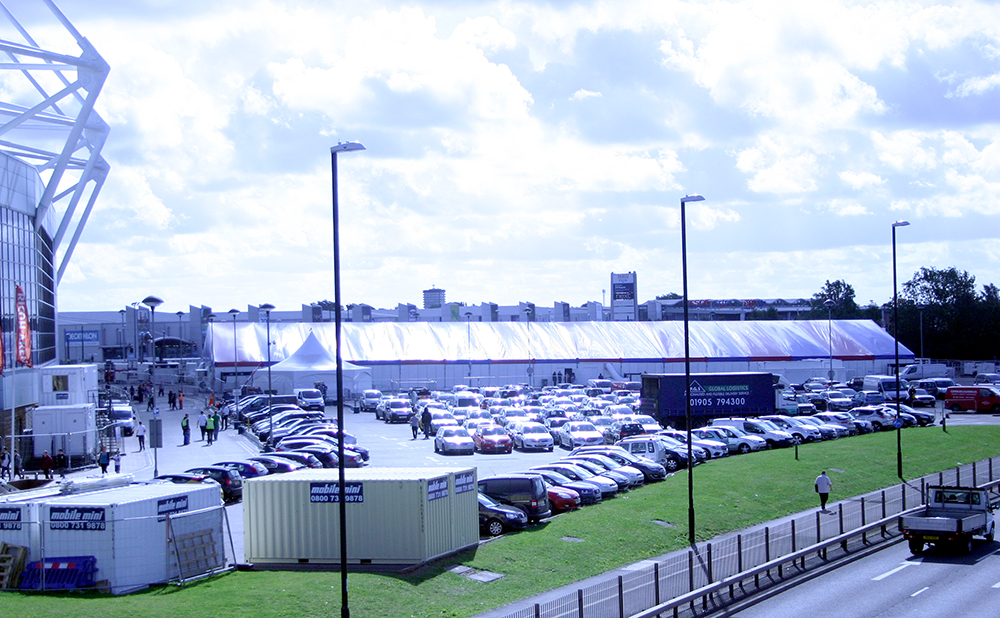 Just one of several tents that have been erected in the arena's car parks
Initially, at the i54 LAN earlier this year, it placed a tented area in the main car-park as it could no longer use the field. Understandable, to an extent. However that same tent at i55 has been expanded, eliminating several hundred more parking spots. Furthermore, other tents have been placed in other car parks, eliminating what could be approaching a thousand. If so, that is around half of the arena's available parking wiped out by somewhat unnecessary tents.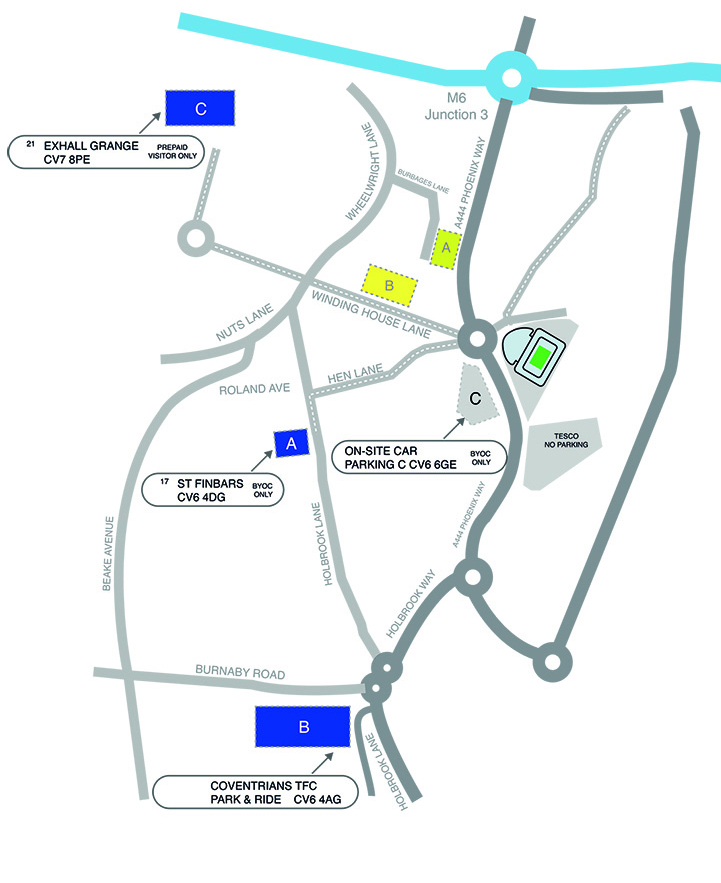 If those bringing their PCs can't fit into the sparse C car park, they have to go all the way to St Finbars
While no one can fault Multiplay for wanting to make its events bigger and better, clearly they've outgrown the Ricoh arena and Multiplay needs to either move on to something bigger and better, or find a way to cut back on what's on show, because as it stands, many, many visitors are left facing lengthy periods finding somewhere nearby to park – as attendants are relatively unhelpful – followed by a lengthy walk, which they must then retread at the end of the day.
Considering the BYOC attendees are spending upwards of £100 to attend these events, it doesn't feel good enough.
KitGuru Says: The only caveat here is that there is a shuttle service running from most carparks. Apparently. That's not exactly possible for BYOC attendees though, who are facing quite a hoof with a giant desktop and monitor in their arms.