One of the biggest issues with attending a lot of the biggest game shows in the UK and elsewhere around the world, is that they involve a lot of queuing. We saw it at this year's big Multiplay Insomnia series festival and we saw it was last year's EGX in London. Moving forward though, Insomnia is going to be held at Birmingham NEC, much like the currently ongoing EGX 2015, which seems to have solved many of the issues it faced with its previous Earl's Court venue.
This was apparent right from the get go, because instead of forcing entrants to queue up outside to get their tickets, before heading inside, this EGX had a separate queue for ticket registration and another for those all ready to go. And they were all inside.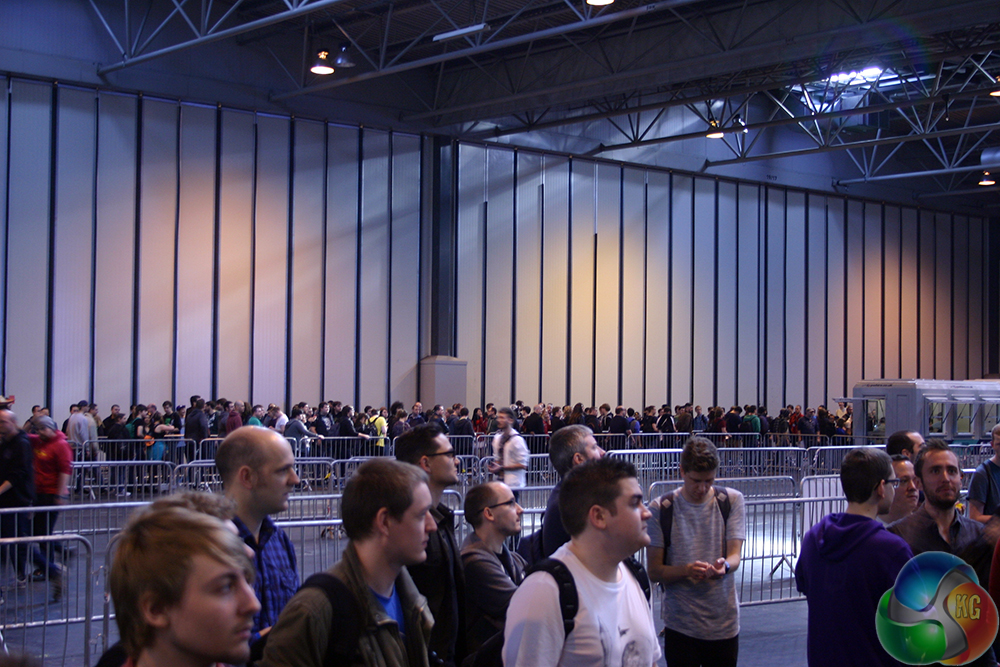 We early birds gather, while the rest get in line for ticket registration
While these pictures might still show a lot of people, bare in mind that they are in the process of registering or have already registered. They have their wristbands and they're ready to enter just prior to the show starting. When 10AM finally rolled around, we all wandered in through giant wide doors without any impediment. This is how you do it.
To speed things up even more, instead of a couple of people on a couple of desks processing tickets and wrist bands, EGX had three people to a station, and at least five stations, processing tickets in around 15 seconds a piece. It's all streamlined and much improved.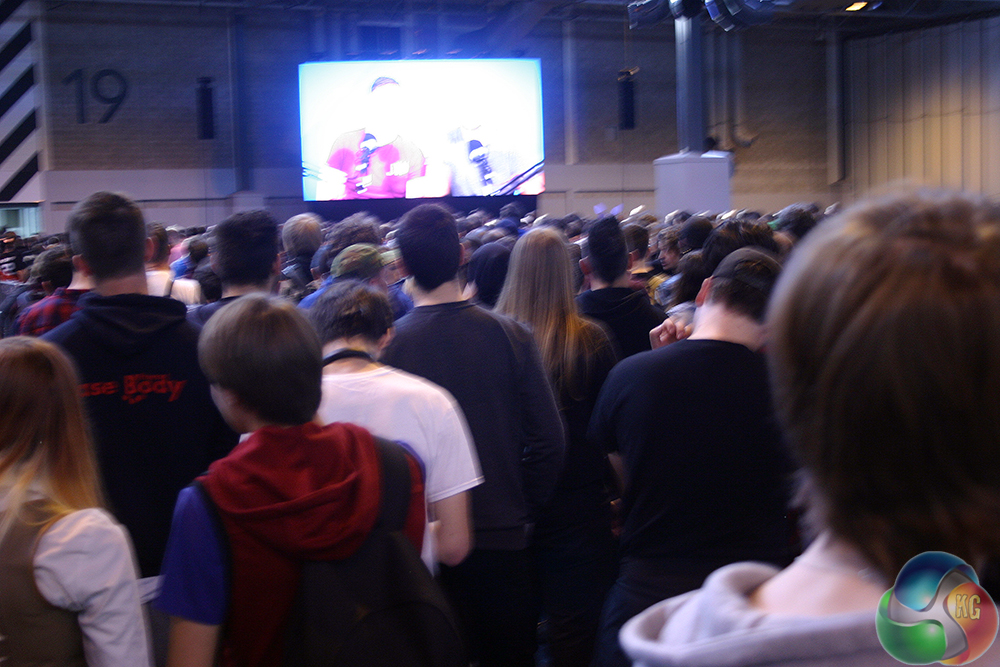 The masses prepare to bum rush the entrance – I tried to run and register for a Vive demo. I was too late. 
But things were even better when we got inside too. Although there were still hour long queues (at times) for some of the biggest games, that was as usual down to a lack of stations. Not so with boothes like Just Cause 3, which must have had closing in on 100 PCs set up to play the game.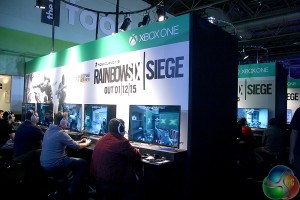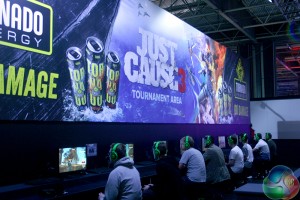 Due to the giant booth walls, you can't see all of the Just Cause 3 systems, but just imagine five more rows like this, double sided.
Rainbow Six Siege had a slightly longer queue for its main stage, but that was because you could play on a stage; with shoutcasters. Elsewhere there were enough systems to keep people moving along nicely. The same could be said for a lot of the booths around this year's EGX, which meant that while there was queuing to do- especially if you wanted to try the HTC Vive – it was vastly improved on last year. The faster entrants, better organised registration procedure and the massively increased number of playable systems at the booths made for a much more pleasurable EGX all round.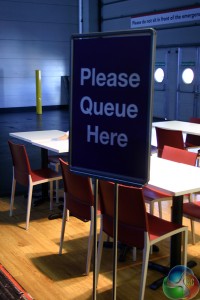 One of the longest queues I stood in was for food, funnily enough
Discuss on our Facebook page, HERE.

KitGuru Says: And a good thing too, as this year's EGX is busier than ever before, with endless Indie games in the Rezzed and Indie booths, which we'll be giving our take on in an upcoming piece. Stay tuned.