Yesterday it came to light that Bioshock for iOS had been de-listed from the Apple App Store and those who paid for it could not actually download it again. The game had remained unsupported since iOS 8.4, despite 2K saying that it would update the game. It looked like Bioshock for iOS had been entirely abandoned but that may not be the case after all.
Most sites couldn't get 2K to comment on the story but Game Informer managed it. Speaking to the site, a 2K Representative said that the game would be coming back and that the customer service comments were made in error.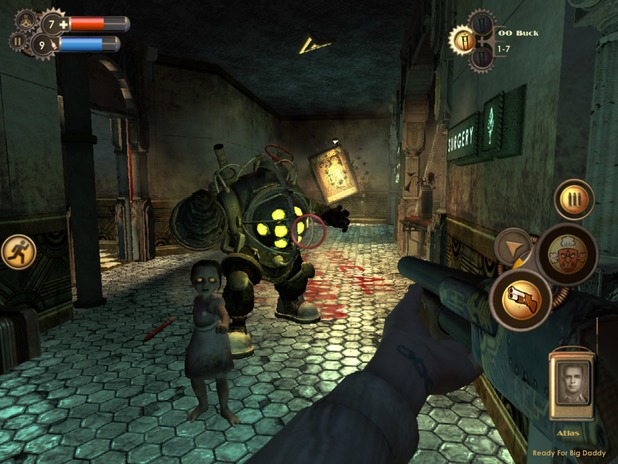 "2K recently provided inaccurate information to customers surrounding removal of BioShock for iOS from the App Store. BioShock is currently incompatible with iOS versions 8.4 and higher, and as such, is temporarily removed for purchase from the App Store. 2K is fixing the compatibility issue, and when resolved, will place BioShock back on the App Store for purchase."
"Customers who already own BioShock may continue playing the game with iOS version 8.3 or earlier. 2K regrets the initial customer service error and looks forward to delivering an updated version of BioShock for iOS in the near future."
Discuss on our Facebook page, HERE.
KitGuru Says: This is good news for those who actually shelled out the money for Bioshock on iOS. It also re-opens the door on the possibility of an Android port.