If you're heading down to i51 later today, super-powered rig in tow, or are just planning on popping by for one day this weekend, it's worth knowing what's there to enjoy. There's games, booths, hardware, Tshirts and swag alongside all the tournaments, but here's what I saw in my first quick whistle stop tour of the exhibition floor.
Asus' booth is one of the first you see upon walking into the arena and getting through the throngs of burger buyers and foam pickaxe swingers. It's got several separate zones, including an audio zone for listening to some of the new headsets the company has on show – including the Cerberus we reviewed recently. This sits alongside the gaming zone, which has a few laptops and desktops featuring Asus hardware: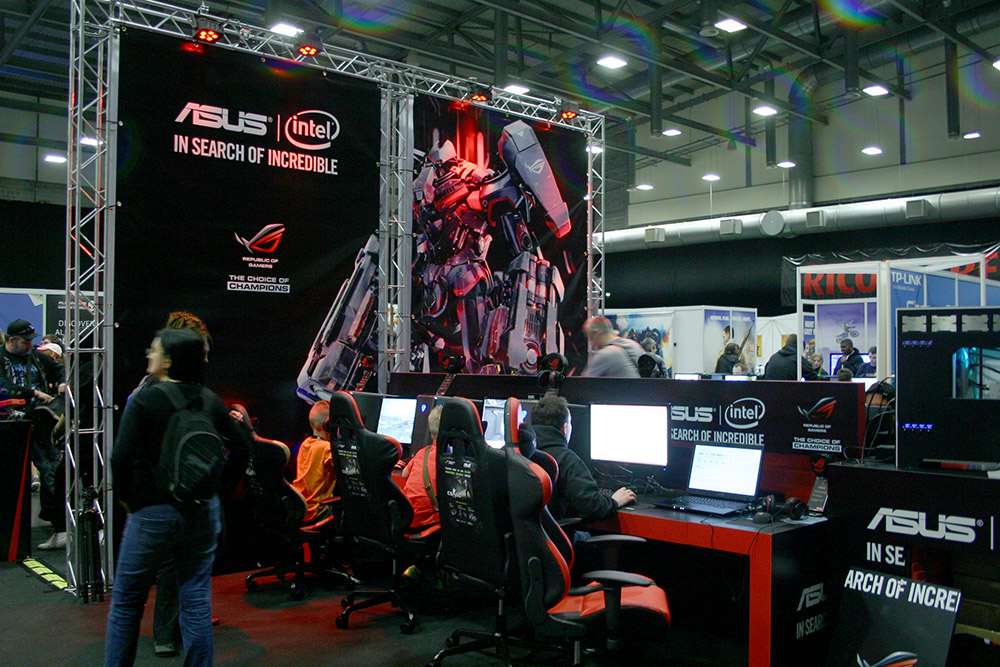 And the completely ridiculous Team Dignitas machine, featuring tr-SLI GTX 780s and eight RAID 0 configured Kingston HyperX SSDs. I'd love to know how quick this thing boots up.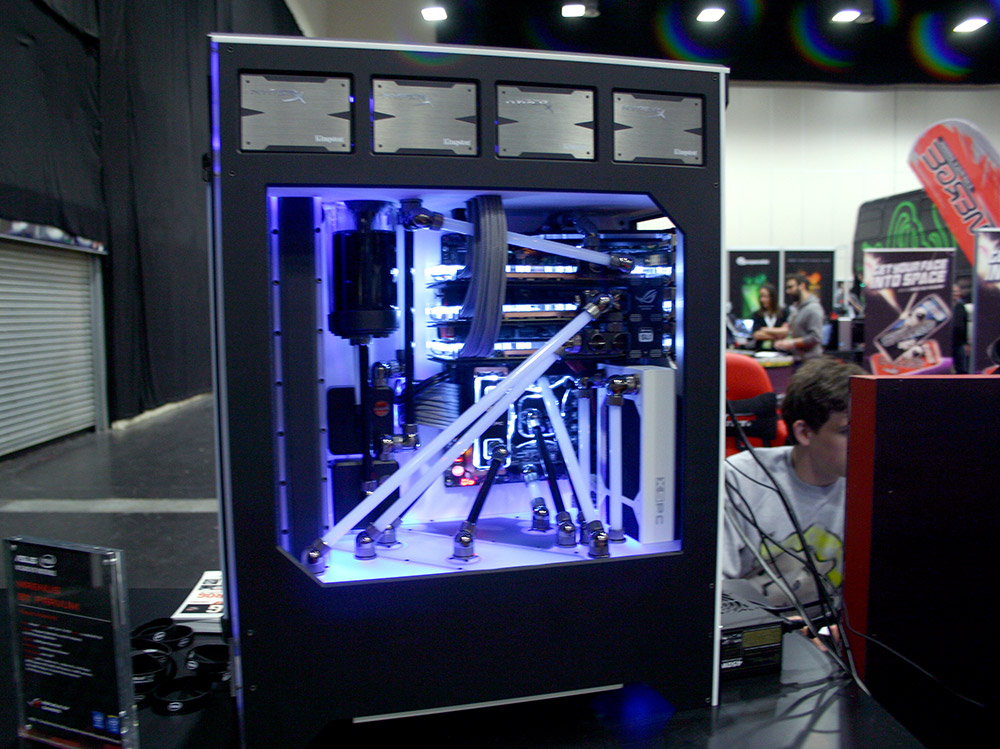 MSI is also representing, with a lot of gaming laptops that you can have a play on. League of Legends is the game of the day, but there's some other stuff on there if you fancy trying something else.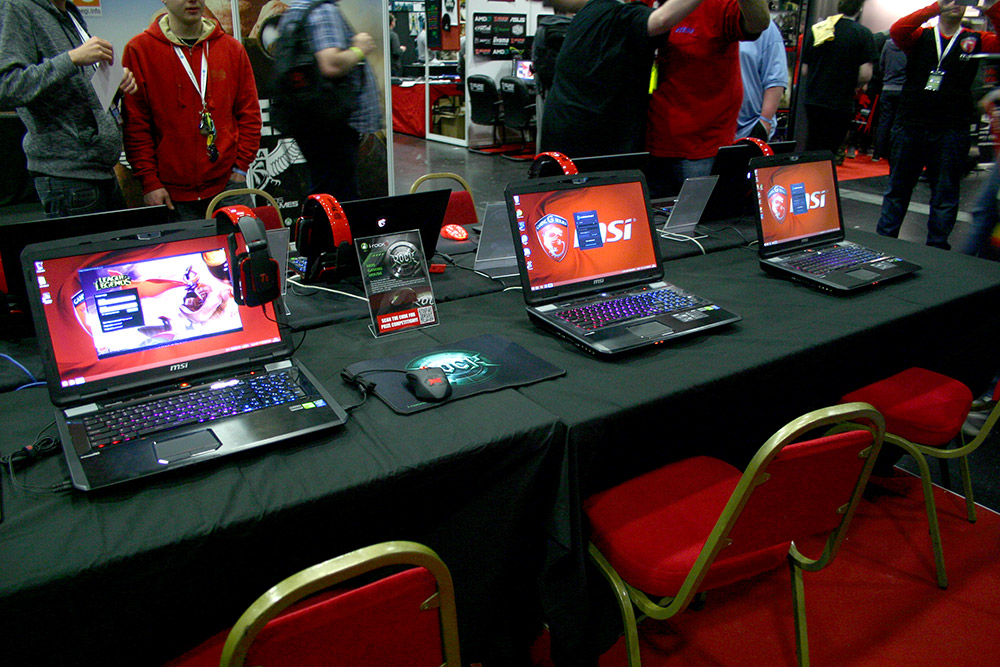 Not to be outdone, MSI also has an impressive looking, custom-etched gaming rig of its own set up. If I had to pick, I'd take the Dignitas system as I love the white colour scheme, but this is far from an ugly set up.