Samsung Electronics said this week that was working on two smartphones based on Tizen operating system. The company said that thus far it had delayed introductions of Tizen-based handsets due to various reasons, but in the second quarter of 2014 it would introduce two models on select markets.
Samsung planned to launch a Tizen-powered smartphone back in 2013, but after numerous delays the product is still not on the market. According to the company, market conditions were not good for a launch of a brand new handset, which is why the firm had to cancel its introductions and reconsider its plans.
"We had tried to launch [Tizen] with NTT DoCoMo and Orange,but couldn't because of poor market conditions," said Yoon Han-kil, senior vice president of Samsung's product strategy team, in an interview with Reuters news-agency. "We have changed our strategy and will release the phones in a few countries where we can do well."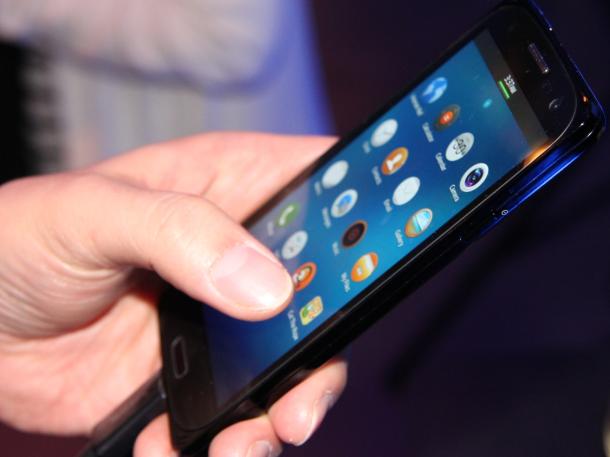 A prototype of Samsung smartphone featuring Tizen OS. Image by ZDNet.de
Samsung's first smartphone based on the Tizen operating system is now expected to be released sometimes in the end of the second quarter. The handset will be aimed at the high-end of the market and will probably feature a high-quality display, a bunch of sensors and loads of pre-installed apps developed by Samsung Electronics and its partners. Later on the company plans to introduce a mainstream smartphone featuring Tizen OS to drive volume growth.
According to Samsung, Tizen platform will be a success if it accounts for 15 per cent of the company's smartphone shipments. The company did not specify whether it wants Tizen to account for 15 per cent of this year's smartphone sales or next year's smartphone shipments.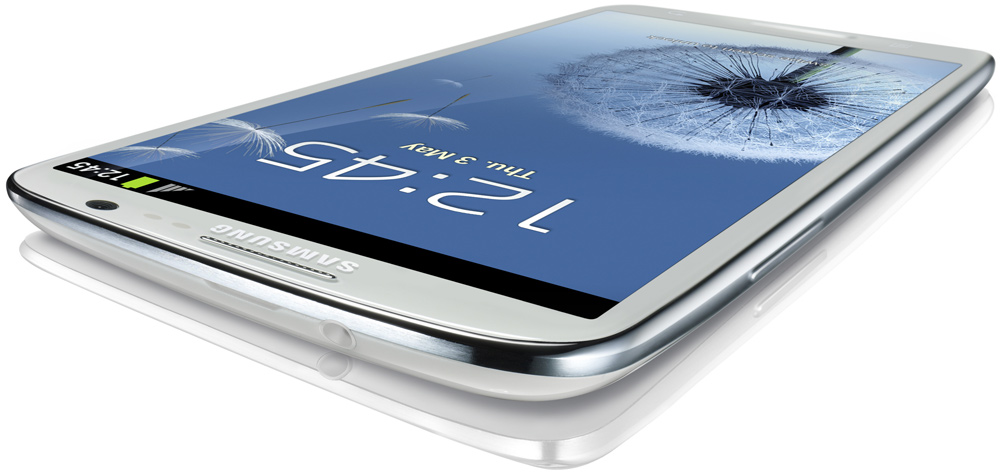 Samsung needs Tizen in order to lower its reliance on Google Android operating system. It is believed that Samsung could also make some money selling HTML5 applications for its handsets, but given that HTML5 apps are expected to be available from different sources, Samsung may not be able to sell a lot of them. Moreover, HTML5 applications may be targeted not only at Tizen, but also on Firefox, which further lowers the chances of Samsung to establish an exclusive repository of HTML5 apps for its smartphones.
Both Tizen and emerging Firefox OS are based on HTML5 technology and can support a wide-range of cross-platform applications. Since HTML5 relies on open standards, apps developed for one type of devices can work on other hardware as well provided that they do not use certain proprietary features. Back in December Samsung called Mozilla to unify software development tools for Firefox OS and Tizen operating systems to ensure broader availability of HTML5 apps.
Discuss on our Facebook page, HERE.
KitGuru Says: A high-end smartphone based on Tizen may be a good idea for technology enthusiasts as well as software developers, but it is naïve to expect such device to become popular. Meanwhile, the success of the mainstream Tizen-based smartphone will depend on several factors: availability, price and readiness of applications. Keeping in mind that at present there are almost no HTML5 apps for smartphones, it is unlikely that their number will skyrocket even by late 2014. All-in-all, it looks like mass adoption of Tizen will be delayed till at least 2015.