As well organised as the Insomnia LAN events are, there are a number of issues that are intrinsic with a large scale LAN experience: there will be queues and there is always the chance you'll break something important. One solution that's becoming increasingly popular is renting systems and the prices aren't ridiculous.
As we are wont to do with the biggest summer LAN party in the UK, KitGuru is once again touring the floors of an Insomnia series, shaking hands, playing some games and seeing what new hardware is on offer. While there isn't a whole lot new at this time of year, one area of the LAN halls which did draw our attention were the rental stations.
These have been gaining traction over the past few years of LANs, but this time around it's far more popular.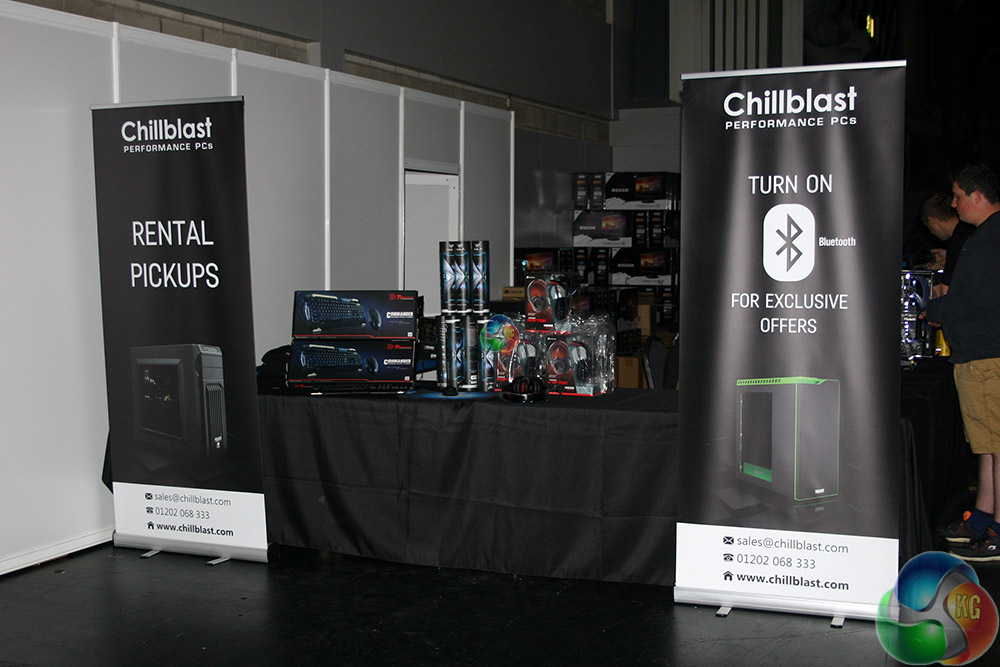 "I've rented out 25 monitors just this morning to people who cracked their panels on the drive here," said Ben Miles, of Chillblast. He and his fellow 'blasters have managed to secure a booth within the LAN hall itself, which gives them prime position to rent out to anyone who finds themselves without an important piece of hardware.
"It's just easier," Miles said. "You can bring your expensive system on a train or in a car, or you can just stroll in past the queues and pick up one of our systems before playing."
Of course most people still come to the Bring Your Own Computer (BYOC) halls lugging their own hefty desktop and monitor from home. That's a key part of the LAN experience, but it does mean waiting with the thousands of other gamers to check in and register your system. It's far more efficient than it used to be, but it's still not streamlined.
So if you'd rather skip queues and don't mind spending a little time downloading the games you'll want to play, it might not be a bad idea to consider renting next time you come along.
Prices range from £80 to £120 for the weekend for desktops and you can rent them with monitors and all the extra peripherals you want. You can just show up ticket in hand if you like.
KitGuru Says: I think I might rent a monitor next time I come, if only because my current one is about 10 years old and compared to all of the razor thin LED set ups most people are sporting, my rig looks like a dinosaur.