Asustek Computer has transformed from a maker of mainboards into a leading supplier of various computer components as well as notebooks. But the company does not want to stop here. Its long-term vision includes smart robots and other innovative devices, the chairman of Asus said at the company's annual shareholders' meeting.
Jonney Shih, the chairman of Asustek Computer, revealed this week that the company considers the development of smart robots as an important part of its vision for the future since robots are gaining importance around the world these days. Mr. Shih did not unveil when the company plans to release its robots or how much they will cost.
"Someday in the future, devices themselves will have intelligence and be able to cooperate with people to offer better services in various occasions," said the chairman of Asustek, reports Focus Taiwan.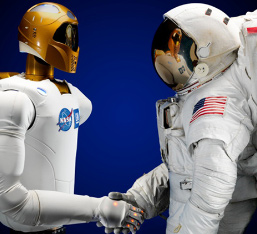 According to Mr. Shih, Asus has spent significant amount of time at its Da Vinci innovation laboratory testing robots that can interact with children and has taken part in several Taiwanese research projects on robots.
Asustek is clearly not the only high-tech company that is interested in robots these days. Google has already invested a lot into robotic technologies and even appointed Andy Rubin, the creator of Google Android operating system, to head the robot development. In 2013 Google acquired multiple companies that either created various humanoid robots or worked on technologies like computer vision systems, robotic arms, robotic camera systems, advanced wheels, etc. The most complex part of any robot is expected to be its artificial intelligence (AI), which is where software companies like Google are expected to excel.
The chairman of Asus did not reveal how much the company had invested into robots thus far or which companies it has acquired to speed up the development. He also did not reveal whether the company also planned to create its own AI software.
A subsidiary of Asustek, Agait Technology Corp., has released a family of robotic vacuum cleaners with various features called the Eclean.
Discuss on our Facebook page, HERE.
KitGuru Says: It looks like Asus has revealed the vision for its very long-term future. While the company excels in hardware, PCs and mobile devices, robots are very complex machines and it will take a long time to develop and build them. Still, it is remarkable to see how ambitions Asus is.