The New York Police Department has been found guilty of a huge misjudgement when it comes to how social media works in the 21st century. What seemed like a great idea at the time, has spiralled into an object lesson in 'Never publicly ask a question unless you already know the answer'. KitGuru scans the shots and stifles a smile. 
Since man first started hunting, people have fallen into traps.
These days, we have exchanged camouflaged holes in the ground for public embarrassment.
Enter the New York Police PR machine and its bright idea to get citizens to send in shots of themselves with New York's Finest.
With handshakes and  beaming smiles, some PR director would have left the top cop's office with an agreement to set up a new Twitter account and invite people to send in photos – so they can be shared with the public.
This is what they had in mind:-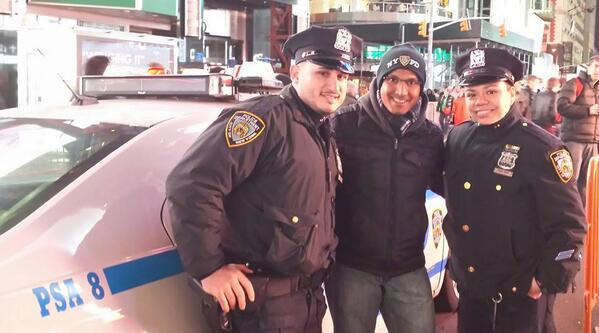 What happened next was powerful, predictable and – of course – hilarious.
What should have been a celebration (in the minds of the handful of grey-haired, out of touch big-wigs at 'Number One Police Plaza'), has now turned into an international joke and focused the harsh spotlight of truth on the darkest corners of armed modern policing.
Selected images below, the latest streamed results are here.
KitGuru says: Epic. Get the latest info from the feed itself.
If you have similar stories, experiences or images – then please share them with the KitGuru community over on Facebook.
Or maybe Tweet them.