ASUSTOR has announced the official release of the Linux Center, allowing owners to run the native Linux system straight from their NAS drives. As well as giving access to operating system specific applications, the company claims that this "effectively turns the NAS into a computer with unlimited possibilities."
The Linux Center is made possible from ASUSTOR utilising virtualisation technology to integrate its current operating system with Linux itself. The convenience of running Linux directly from the Network Attached Storage (NAS) drive is primarily to ease the development process for Linux users by allowing access to a variety of apps on the fly.
"Supported on the new powerful ADM 3.0 operating system, the release of Linux Center gives ASUSTOR NAS users a dual system advantage with the ability to use both ADM and Linux," said Quote Lin, Chief Technology Officer at ASUSTOR. "Users can take the Linux open source development environment and applications and integrate them into Linux Center. This frees users from being limited to just the native NAS Apps."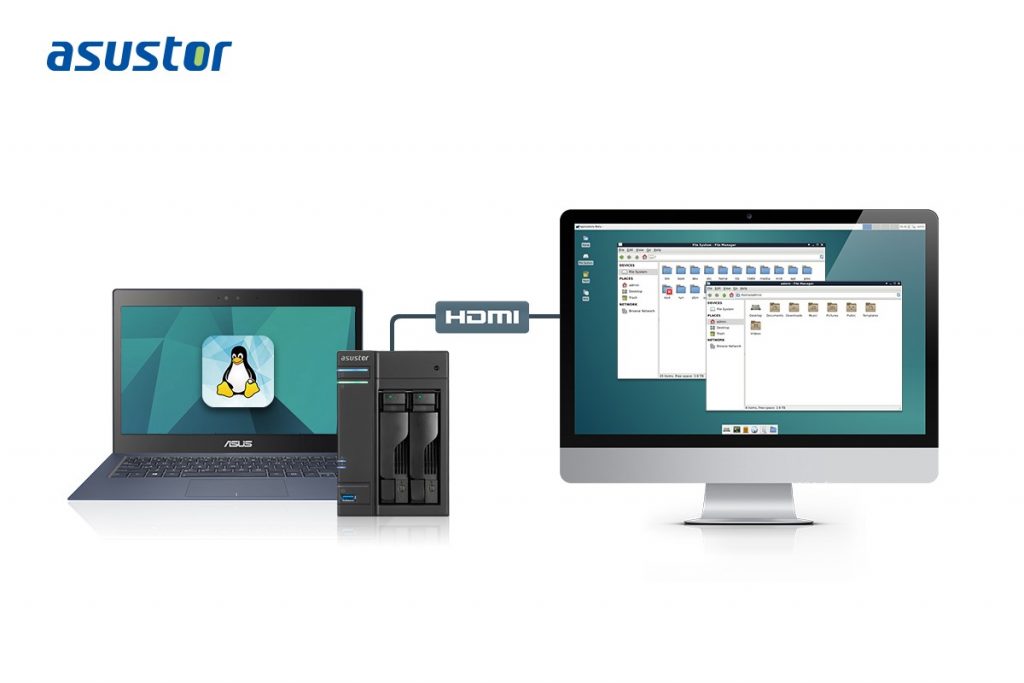 This new functionality is focused around plug-and-play, making use of ASUSTOR's NAS HDMI for an on-command output to compatible monitors. This displays the Linux Center and therefore subsequent apps in a simple and easy way.
The Linux Center is compatible with a variety of ASUSTOR models, including AS31/32, AS50/51, AS61/62/63/64 and AS70 series devices, however the company sets a minimum recommendation of 4GB of RAM. Installing the Center is quick and easy, simply requiring the user to click on the installation button with no extra requirements.
KitGuru Says: I do find NAS drives incredibly handy and will eventually invest in one myself. Unfortunately, I have no use for Linux development but this does open up a lot of options for those that do. Do you use a NAS drive?