Gaming at the moment is facing a loot box epidemic, in that any and every other release seems to contain the randomised content crates, causing quite the controversy for many reasons. One of the most severe concerns was that these loot boxes could be considered gambling and are accessible to those under the required age, causing the ESRB to weigh in.
The most public controversy surround loot boxes are the possibility that its inclusion could diminish gameplay by introducing a harder, more time consuming grinding element or perhaps even offset the balance of multiplayer by introducing a pay-to-win effect. Some people, however, are less concerned on the value of money that the game poses and more so on the influence of loot boxes on minors given their potential link to gambling.
Most of the triple-A releases in the past few months have contained loot boxes, from Destiny 2 to Middle-earth: Shadow of War to the upcoming Star Wars: Battlefront 2. While the North American Entertainment Software Rating Board (ESRB) maintains that any games that officially contain gambling will receive an "Adults Only" rating, which is 18+ years of age, Destiny 2 and Star Wars contain the Teen rating, suitable for those 13-years-old or more, while Shadow of War is closer to the mark with its Mature rating, meant for 17+.
This has prompted a spokesperson for the board to inform Kotaku that the "ESRB does not consider loot boxes to be gambling," and that "While there's an element of chance in these mechanics, the player is always guaranteed to receive in-game content (even if the player unfortunately receives something they don't want)." This is different to a casino, where the player has the potential to walk away with absolutely nothing for their contribution.
"We think of it as a similar principle to collectible card games: Sometimes you'll open a pack and get a brand new holographic card you've had your eye on for a while. But other times you'll end up with a pack of cards you already have."
In that respect, turning attention to popular card games such as Pokémon, Magic the Gathering and Blizzard's Hearthstone, none are classified as gambling and yet all are accessible to almost everyone. And it's true that players can participate in these loot boxes similar to Hearthstone's card packs without spending a penny of real-world cash.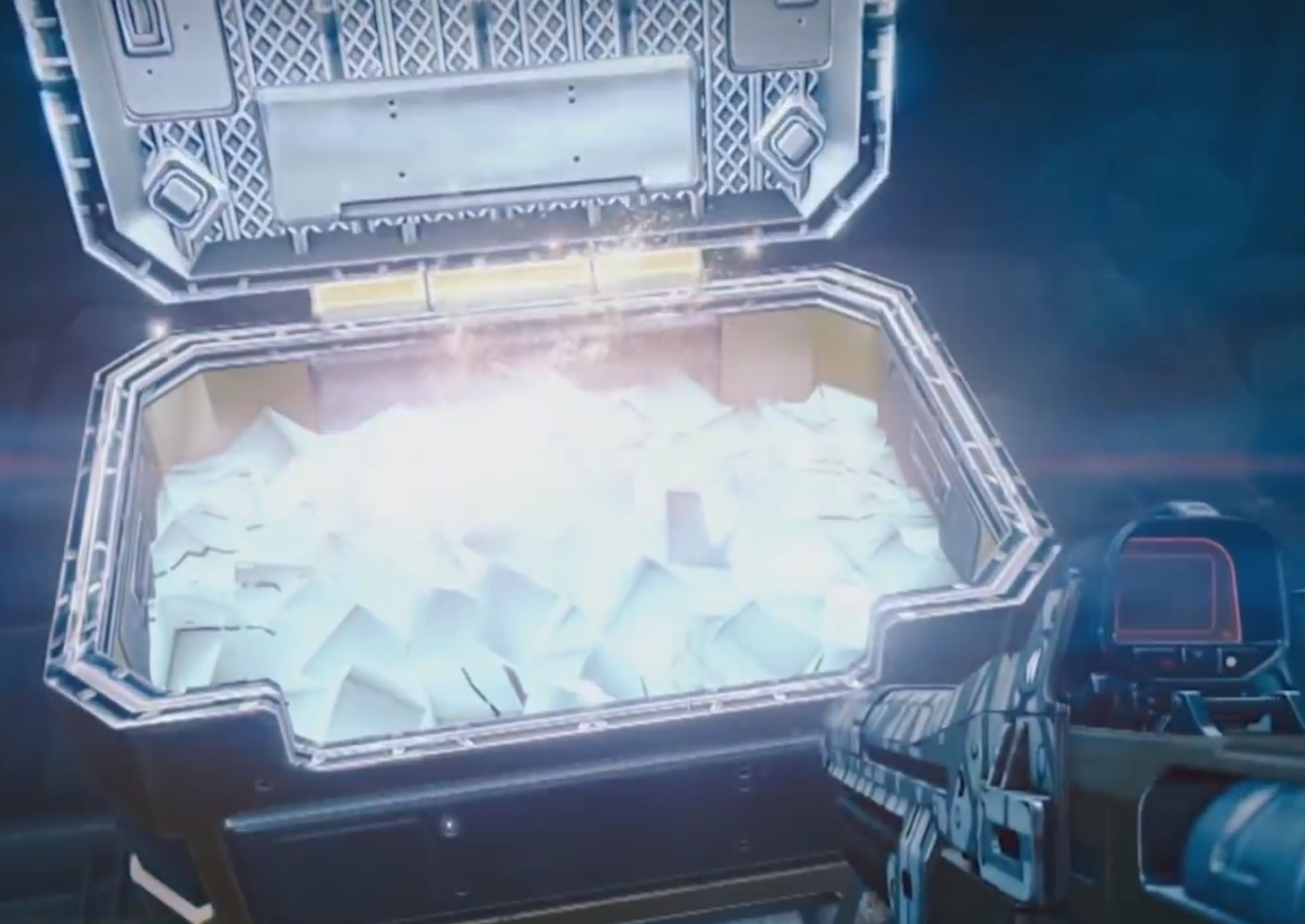 Dirk Bosmans, from European video game rating organisation PEGI echoes these statements to Eurogamer, saying "Loot crates are currently not considered gambling: you always get something when you purchase them, even if it's not what you hoped for." It's not even up to rating boards as to what is classed as gambling, as "this is defined by national gambling laws," Bosmon continues.
Concerns will still be there that loot boxes are synonymous with gambling. They inherently prey on the player's need for reward, prompting them to take a chance at instant gratification which can in turn cause addiction in the same way that gambling does, all the while enabling them to spend real money. But for now, parents and concerned role models will need to just limit exposure as much as they deem fit.
KitGuru Says: So many issues surround the idea of loot boxes, which makes me wonder why anyone would support them in the first place. I have to admit, I much preferred earning an item through hardship and wearing it as a badge of honour rather than purchasing it or feeling lucky that I managed to receive it despite my random chances. Do you think that loot crates are gambling?