As the UK government is getting rid of "up to" speeds used in advertising, it is also wanting to introduce a set standard of speed across the collection of countries. By 2020, it hopes to endow the public with the legal right to a minimum of 10 Mbps from their ISP, no matter of where they live.
In an attempt to quell the disparity of broadband speeds between rural and city areas, the government in the UK is planning on expanding its Universal Service Obligation (USO) which was integrated into the Digital Economy Act earlier this year.
BT originally offered to voluntarily help with infrastructure improvements that would have set the company back £600 million in giving around 1.4 million residents in rural areas access of at least 10 Mbps. While this was in consideration by the government, the offer was turned down in favour of the regulatory route, aiming to provide "sufficient certainty and the legal enforceability that is required to ensure high speed broadband access for the whole of the UK by 2020."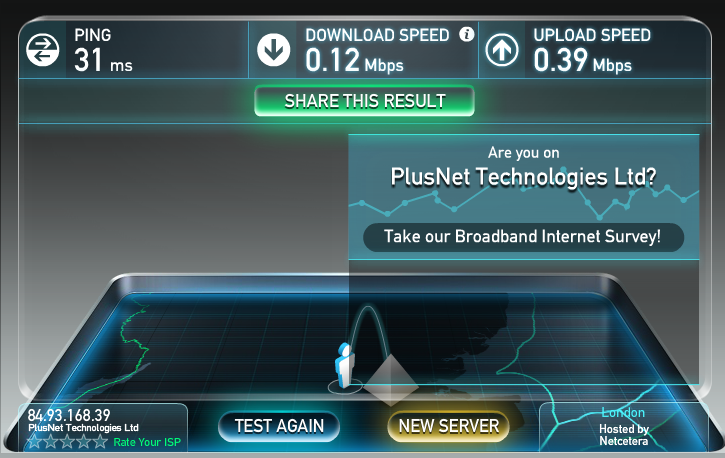 "We know how important broadband is to homes and businesses and we want everyone to benefit from a fast and reliable connection. We are grateful to BT for their proposal but have decided that only a regulatory approach will make high speed broadband a reality for everyone in the UK, regardless of where they live or work," states Karen Bradley, Culture Secretary.
The government has already helped push "superfast broadband" connections of approximately 24 Mbps across 95 percent of UK homes and businesses, estimated to reach 98 percent by 2020. Still, the official body wants to be sure that no homes are left behind.
While this isn't ideal for BT, it has said that "BT and Openreach want to get on with the job of making decent broadband available to everyone in the UK, so we'll continue to explore the commercial options for bringing faster speeds to those parts of the country which are hardest to reach."
KitGuru Says: For such a developed country, the UK does have pretty poor internet. The same can be said across the pond, as while the US has incredible top speeds, it has many rural areas that often go forgotten about in favour of its cities. Hopefully this will eventually become a thing of the past. What do you think about 10 Mbps as a standard minimum?