If you never had the chance to play through Watch Dogs, Assassin's Creed IV: Black Flag or Ubisoft's World in Conflict, then now is the perfect time. For the next couple of days, you can grab all three of these games for free on PC.
Ubisoft announced that it would be giving away Assassin's Creed IV and World in Conflict earlier this month. Initially, this giveaway was due to end on the 18th of December for Assassin's Creed and the 11th for World in Conflict. However, instead of ending it, Ubisoft has extended the period and thrown Watch Dogs into the mix.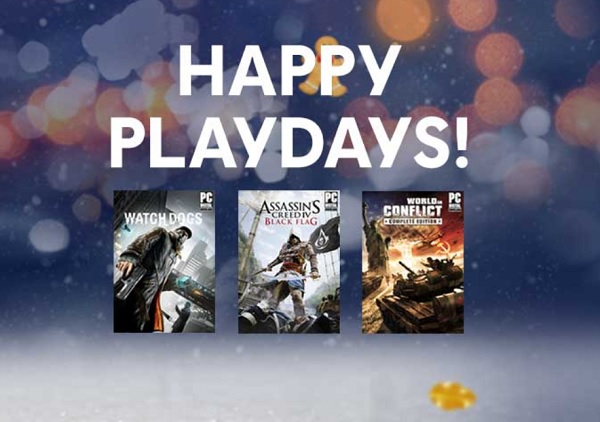 This is part of Ubisoft's 'Happy Playdays' holiday promotion. All you need to do to claim all three games is head over to Ubisoft's page HERE, log in to your uPlay account and have the games added to your library. Once the games are in your library, they are yours to keep forever.
You do need to be fairly quick though, this giveaway ends on the 23rd of December at 10AM here in the UK.
KitGuru Says: Ubisoft was giving away Watch Dogs for a little bit earlier this year, so if you missed out the first time, you have a second chance now. Aside from that, Assassin's Creed IV is one of the best entries in the series, so it is certainly worth grabbing if you never played it.