After 20 years of existence, CPU-Z has finally reached version 2.0, and within its patch notes, something caught our eye. According to the changelog, the developers have introduced support for the unreleased Intel Core i9-12900KS and the AMD Ryzen 7 5800X3D, suggesting an imminent release. 
Besides the two new processors, CPUID is also introducing support for Intel Core-P and Core-U processors, as well as the latest mobile Pentium and Celeron mobile chips (15W and 9W). Moreover, it adds support for the Radeon RX 6500 XT and preliminary support for the Ryzen 6000 "Rembrandt" mobile APUs.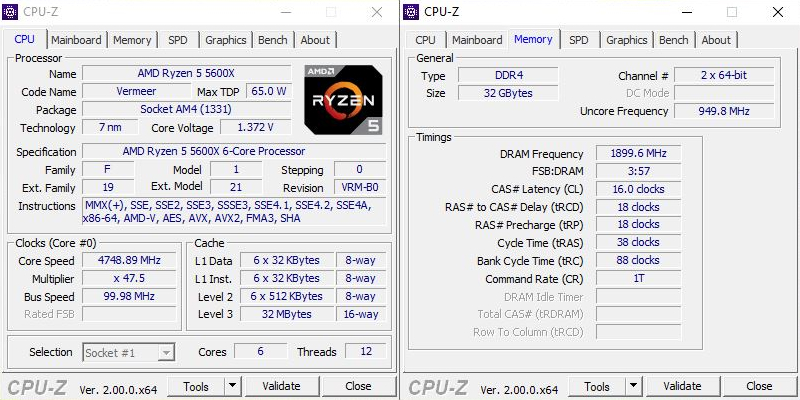 The following list details all the new processors supported by CPU-Z 2.0:
Intel Core i7-1280P/1270P/1260P, Core i5-1250P/1240P, Core i3-1220P (28W)
Intel Core i7-1265U/1255U, Core i5 1245U/1235U, Core i3 1215U (15W)
Intel Core i7-1260U/1250U, Core i5 1240U/1230U, Core i3 1210U (9W)
Intel Pentium 8505, Celeron 7305 (15W)
Intel Pentium 8500, Celeron 7300 (9W)
AMD Radeon RX 6500 XT
Intel Core i9 12900KS
AMD Ryzen 7 5800X3D
Preliminary support of AMD Ryzen 6000 "Rembrandt" APUs
You may download CPU-Z 2.0 from the official website. Discuss on our Facebook page, HERE.
KitGuru says: Do you use CPU-Z? Have you already updated to the latest version? What other CPU monitoring tools do you use?